Volcano
Volcano National Park, Hawaii
Hawaiian mythology says that Pele is the goddess of fire and creator of the Hawaiian Islands. Her mythological might is quite active today at Kilauea Volcano, located at the south end of the Big Island of Hawaii. An active volcano is a little scary, even from the distance at the top of the Volcano National Park. The fierce force of nature erupts, spews and then flows to the ocean.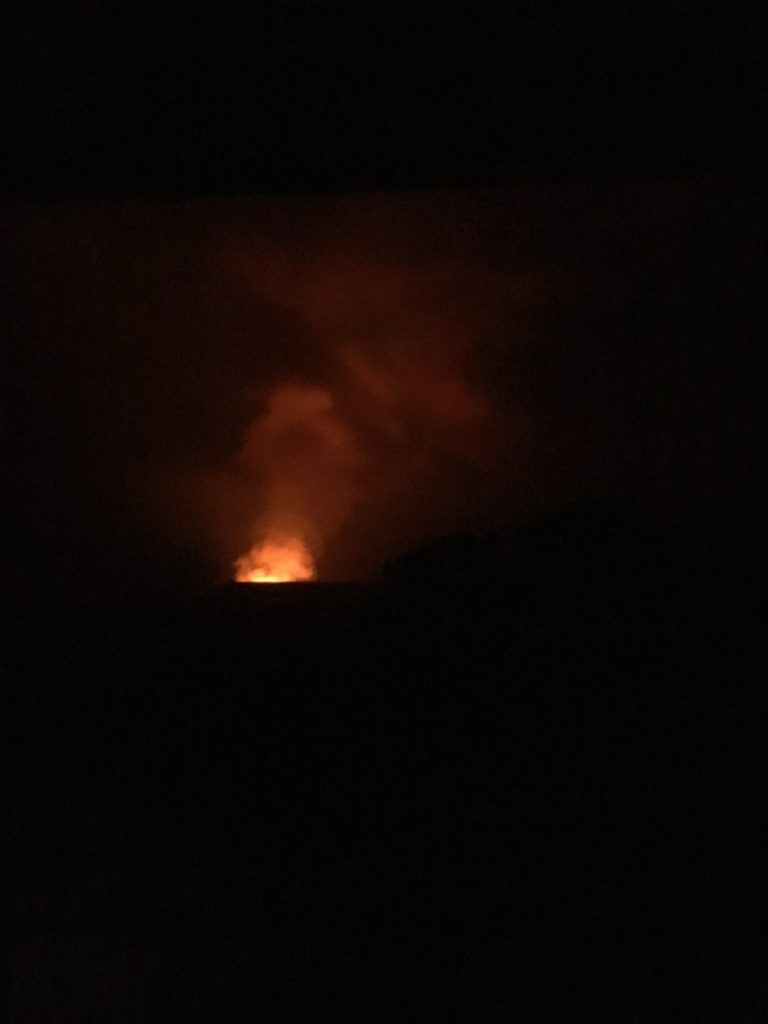 We gathered with hundreds of volcano watchers at the Jaggar Museum & Overlook after dark. There it was, the active crater just two miles away. Red-hot lava shoots up, yellow sparks rise into the dark sky and grey fumes gasp, too. It is truly magnificent. As we watched in amazement, some whispered, "I see Pele".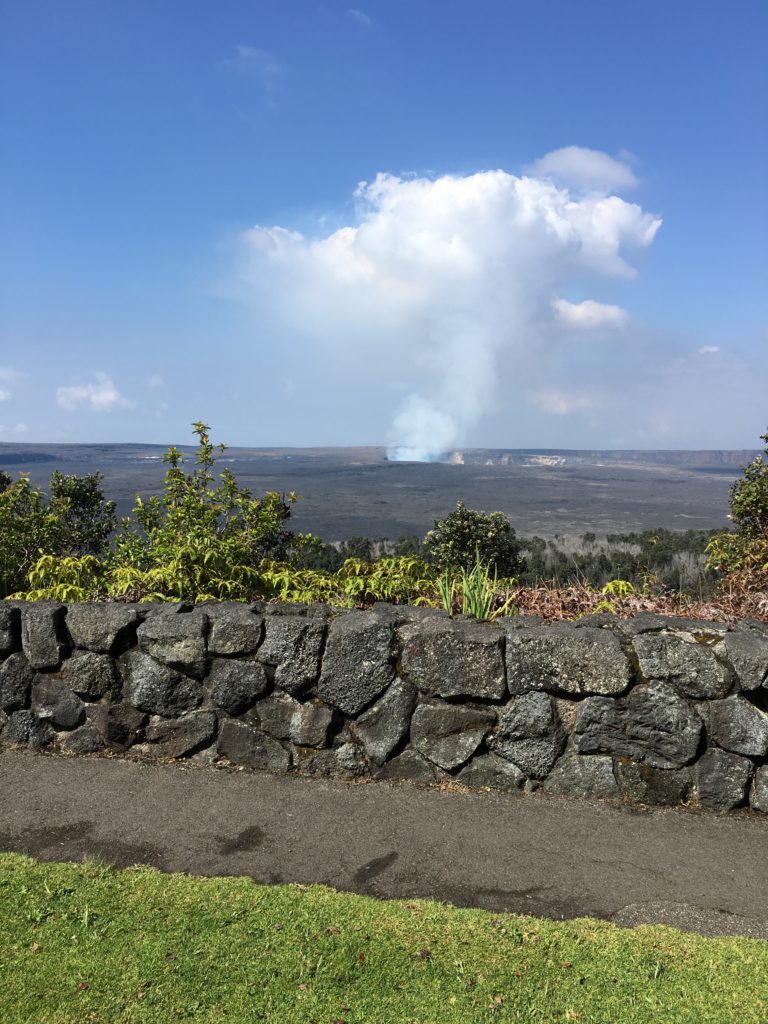 The next morning, we drove from our crater-top vantage point, down seven miles to the ocean within the National Park. Stops along the way revealed past volcanic behavior. In old lava flows, we saw the two main types of lava: Pahoehoe (smooth) and A'a (rough and jagged).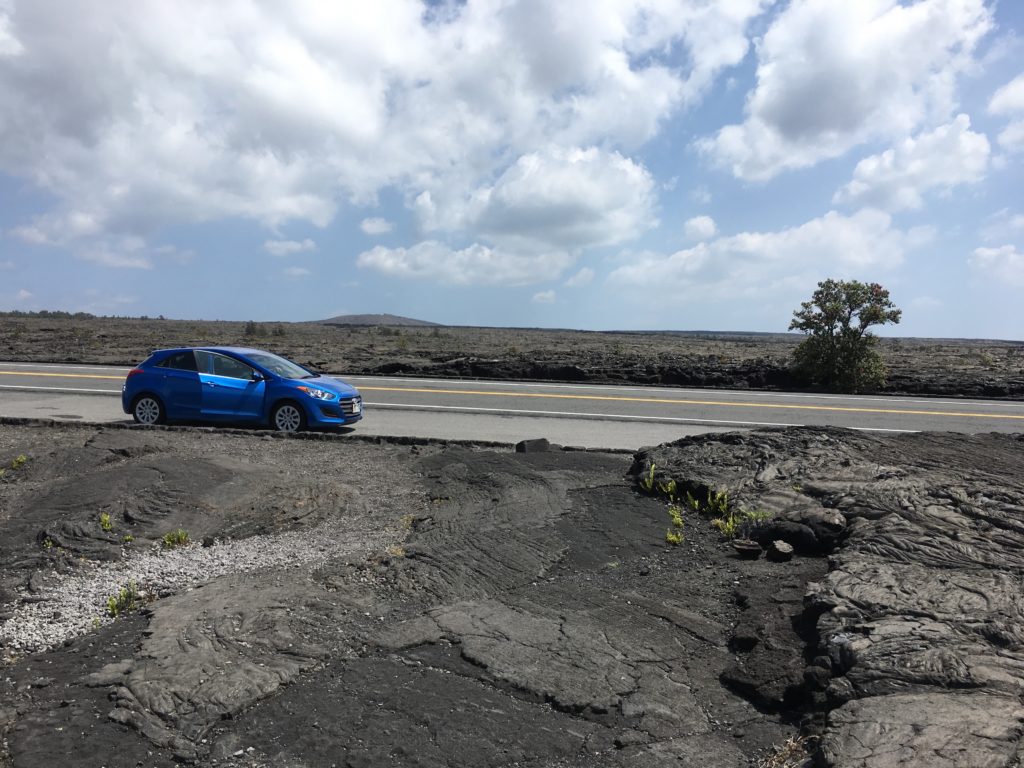 We walked through the spooky cavern called Thurston Lava Flow. (Claustrophobia alert!) And from the hardened lava flows, beautiful plants and flowers grow with new life.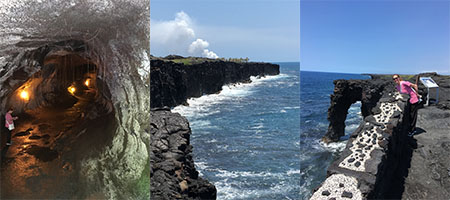 The ocean crashed upon the lava cliffs. After a stunning morning, we then drove back up the crater hill and proceeded on our RoadTrip to Kona. Along the way we saw a black sand beach, touched the southern-most point in the United States (even more south than Key West) and had an authentic Hawaiian lunch called Loco Moco in a little town called Naalehu near South Point. And a small world story, we saw a picture of a hula dancer in the restaurant. It was the very same woman we had seen dancing in person in Hilo the day before!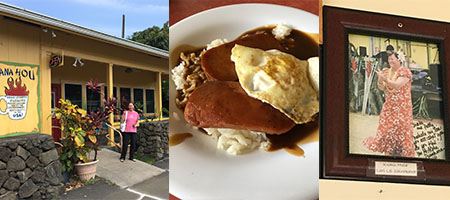 Traditional Hawaiian Loco Moco is a plate filled with white rice, pan gravy, a meat choice like hamburger patty or SPAM, and a fried egg on top. It is true Hawaiian comfort food.
The RoadTripFlavors version of Loco Moco is inspired by Southwestern flavors. We made our famous Albondigas Soup the day before and used some leftovers for a unique take on the original recipe. We call it Albondigas Loco Moco with Green Chile Pan Sauce!