Low-Season Vacation in Florida
West Palm Beach, Florida
Caribbean flavors influence many restaurant menus in Florida.  We found amazing fish and chicken dishes during our low-season vacation to West Palm Beach that reminded us of island hopping.  The recipe for K.O.'s Favorite Black Beans & Rice (below) is a wonderful accompaniment to Jerk Chicken (recipe coming later this week) or Yucatan Baked Grouper.  It is an easy side dish and delivers lots of flavor.
Mapping the Day
Vacationing in the South during the low season has its benefits.  It is cheaper and less crowded.  It also can come with a price: hurricanes.  You would think we had learned our lesson the year prior.  We escaped from New Orleans on the last Southwest Airlines flight out of the airport that fateful Sunday morning before Hurricane Katrina hit.
Local Story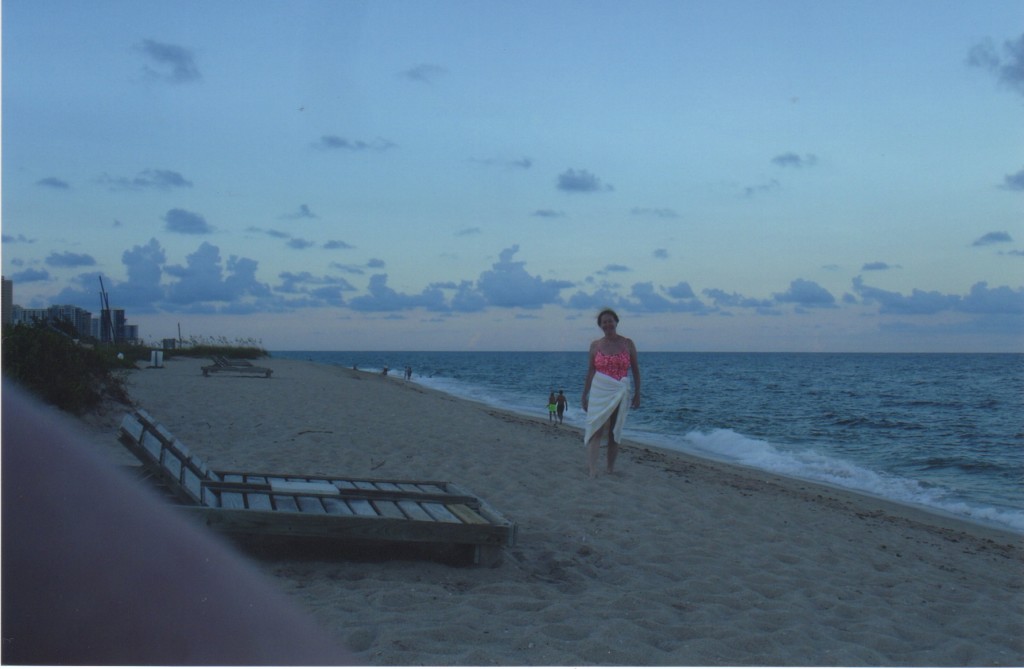 Call us crazy, but then we jumped at an opportunity to take a free week at a timeshare apartment on Singer Island, Florida just north of West Palm Beach the following late-August.  The first few days were glorious.  We frolicked on the beach just a stone's throw from our apartment, took a sightseeing cruise of mansions along the inner waterways and soaked up the hot and humid weather.
View from the Table
A restaurant down the road from our timeshare was a perfect spot to dine on our lazy days.  Casual and funky, Johnny Longboats served up many of our favorite Florida and Caribbean-inspired dishes.  How could we ask for more?  Smoked fish dip, gulf shrimp, baked grouper, jerk chicken and fish 'n chips captured our appetites on more than one night.  All of the food was great, but consistently the star of the menu was a side dish: black beans and rice.
On the fourth night of our vacation, we again sat down at Johnny Longboards.  We ordered our entrees with a double portion of black beans and rice.  Then in a flash, our love of low-season travel in the South was dashed.  A haunting image appeared on the bar TV.   Hurricane Ernesto was headed right toward West Palm Beach.  We finished our meal, went back to the apartment and called Southwest Airlines to re-book our flight home several days early.  We were not going to tempt fate again.  We left the next day, but never forgot the black beans and rice.
K.O.'s Favorite Black Beans & Rice
RECIPE