Sriracha RoadTrip
Bangkok, Thailand and Irwindale, California
What do Bangkok and Irwindale have in common? Sriracha, of course. Whether you pour it straight from the bottle or prefer it as a secret ingredient in your cooking, Sriracha is a must-have pantry staple.  Our recipe for Sriracha & Panko-Crusted Salmon is below.  And there is a bonus recipe for Sriracha Green Beans available today. Join our RoadTripFlavors fan list and we will email it to you.
Mapping the Day
Five nights in Bangkok 25 years ago are now a blur. It was a company-sponsored trip and the long flight was too much for the short stay.  I do remember a three-wheeled taxi ride in a tuk-tuk, elephants, Temple of the Golden Buddah, crowded shopping streets, exotic architecture and Singha beer. And, oh yes, very hot food thanks to Thai chilis and Sriracha.
Local Story
Sriracha, a hot pepper sauce, originated in Si Racha, Thailand, just an hour drive from Bangkok.       Now that I have learned to love Sriracha and cook with it often, I wish I had made my way to the coastal town while I was there. But we recently did the next best thing, we took a RoadTrip to Irwindale, California. There Huy Fong Foods proudly makes Sriracha and two other chili products. We took the free production tour and learned so much about the habit-forming sauce.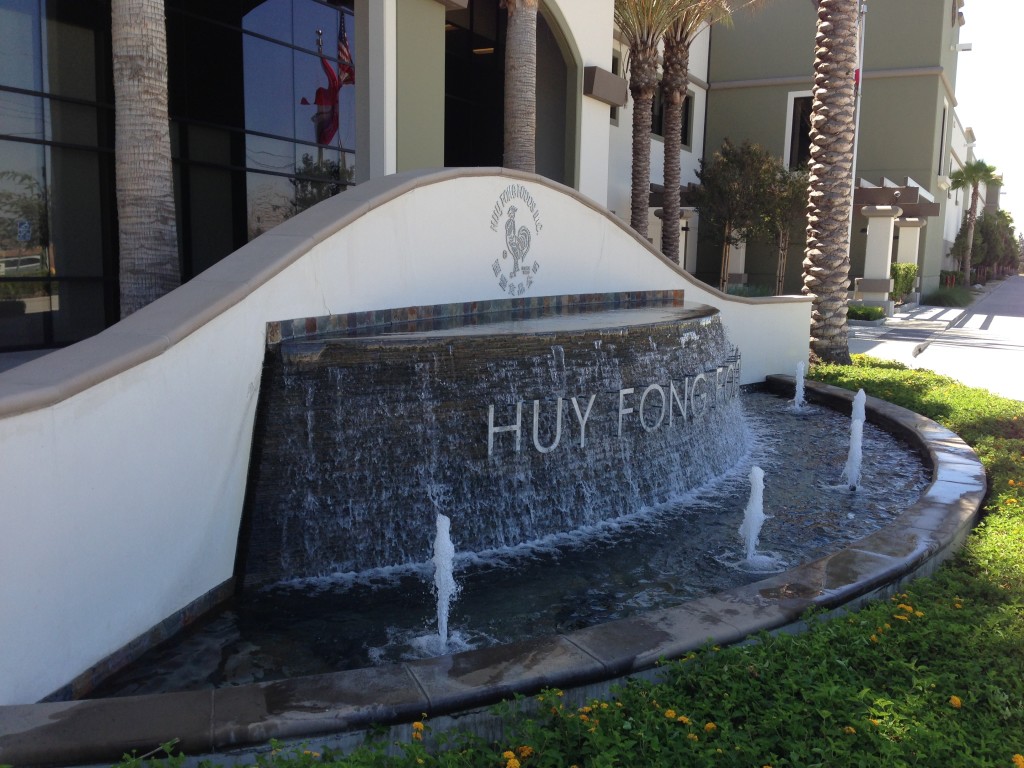 View from the Table
Here are the ten top things we learned on our tour of Huy Fong Foods:
Sriracha sauce is not cooked. It is a blend of chilis, vinegar, salt, sugar, garlic and preservatives.
The owner of Huy Fong Foods was born under the sign of the Rooster, hence the company logo.
Huy Fong Foods not only produces chili sauces, but also manufactures its own plastic bottles.
The employees of Huy Fong Foods are very passionate about the products and the company.
FDA regulations require that Sriracha is stored in the company warehouse for 35 days before it can be shipped out.
The two assembly lines we saw on our tour were pumping out 11,000 bottles of Sriracha per hour. The lines are capable of 18,000 bottles per hour depending on demand.
Chilis used for Huy Fong Foods products are exclusively grown in California.
Chili harvest usually begins in August. When the chilis are delivered, they are immediately washed, crushed and stored for production as needed.
Employees and visitors alike must wear hair nets in the production areas.
Huy Fong Foods is a really cool company and worth the RoadTrip to take the tour. If you complete a quick survey after the tour, you receive a little bottle of Sriracha, a tour exclusive.
Sriracha and Panko-Crusted Salmon
RECIPE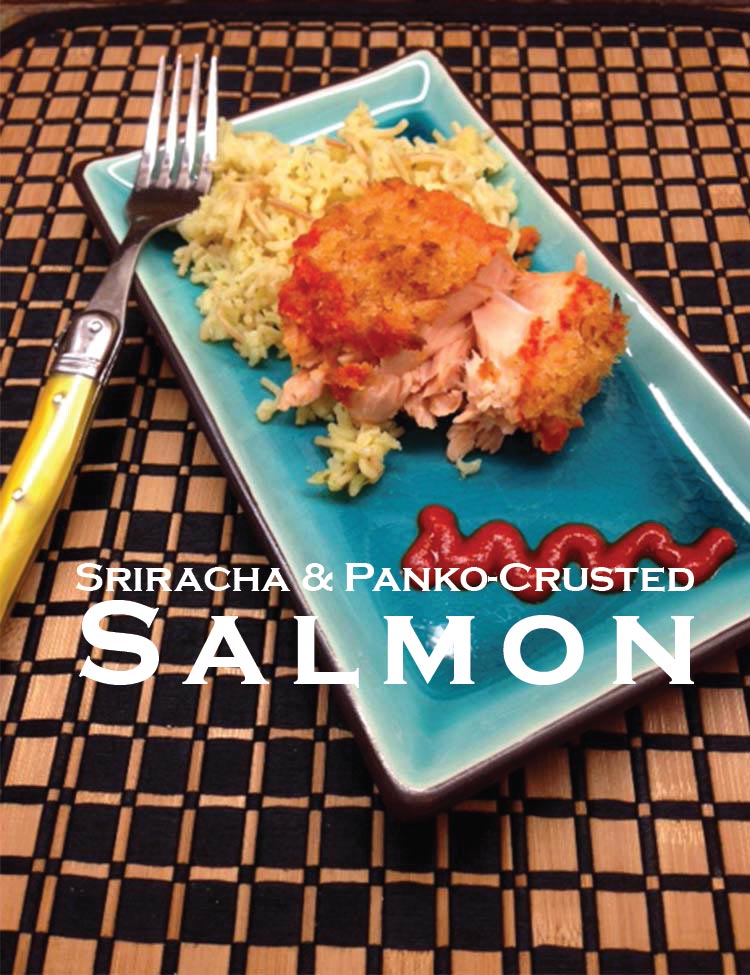 Sriracha Green Beans