Three "Small Plates" for Easy Valentine's Day Menu: Part 2
Laguna Beach
Munich, Laguna Beach and memories from our childhoods inspired us for our three small plates menu for a romantic Valentine's Day meal.  All three plates are very easy to prepare.  Here's our second of three recipes.
Mapping the Day
Laguna Beach tops our list for dramatic Southern California coastline.  Jagged rocks, tide pools and a hillside backdrop punctuate a natural bay.  There is a long stretch of shoreline for leisurely beachcombing.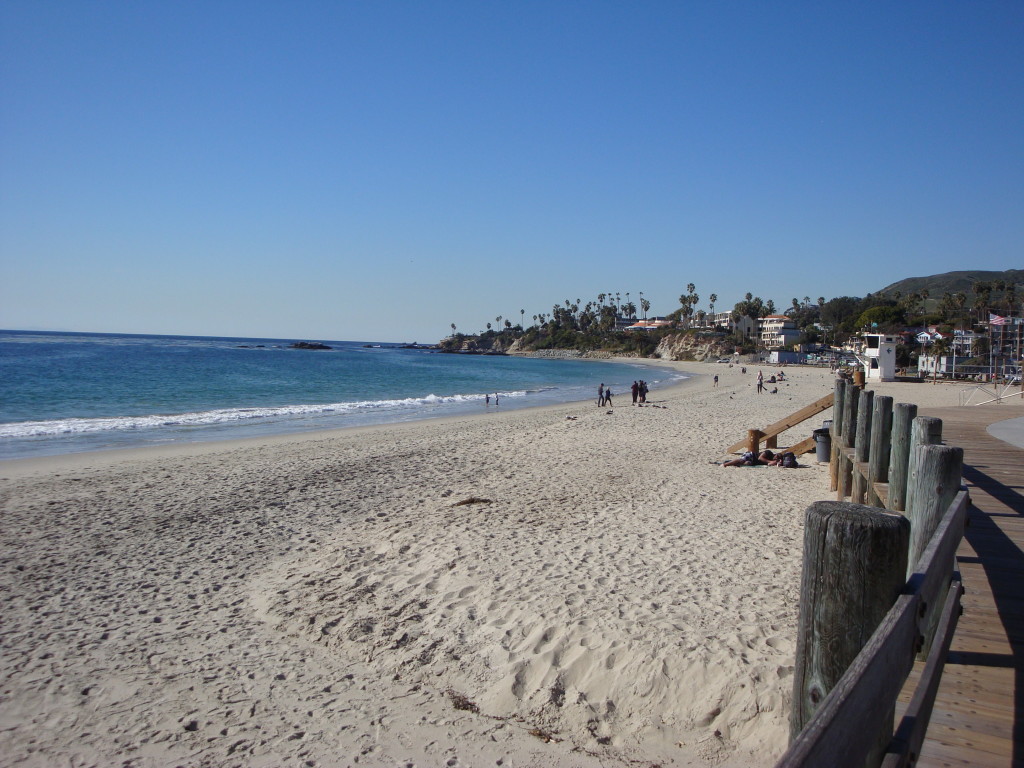 Local Story
We can drive to Laguna in about 30 minutes from our house.  There is unique shopping in the downtown area for casual wear, home décor, art, jewelry and one-of-a-kind finds.
There are also many excellent restaurants to enjoy.  One of our favorites is House of Big Fish and Ice Cold Beer.  How can you go wrong with two of our favorite food groups?
View from the Table
Up a flight of stairs from Pacific Coast Highway, House of Big Fish offers a casual dining environment with a peak of the ocean from almost every table.   The menu boasts a dedication to sustainability in sourcing seafood.  Fresh offerings are presented as appetizers, small plates, chowders, salads and full meals.  We typically select from the Small Plates menu, which allows us to share several items.  An expansive beer menu includes a wide selection of bottled beers as well as a number of draft beers that are always ice cold and fresh.
One of our favorite finds is the "Hobo Fish Plate".  A bed of rice is topped with crispy fish and a garlicky cream sauce.  Here's our version of the House of Big Fish dish.
Crispy Fish and Rice with Garlic Cream Sauce
Small Plates for Valentine's Day
RECIPE: Crispy Fish
RECIPE: Garlic Cream Sauce