Thanksgiving: RoadTripFlavors-Style, Part 1
Boston, Massachusetts
RTF Thanksgiving Part 1 of 5: Our travels over the past year inspired an eclectic Thanksgiving feast that truly defines RoadTripFlavors style.  Take culinary notes from food in Boston, Plymouth, Fort Worth, Route 66 and Las Vegas, give it all a California-girl penchant for homemade freshness and "voilà": a RoadTripFlavors-Style Thanksgiving.
Mapping the Day
Certain places bring history alive.  One would certainly say that about Rome, Paris, Athens and Jerusalem.  The United States is very young by comparison and Boston is one of the oldest cities in our relatively short story.  Many American history lessons are rooted in this East Coast city.  On an early Fall day, we meandered through the Public Garden and on to the 2 1/2-mile Freedom Trail to see notable places for ourselves.  Boston brought American history alive for us that day.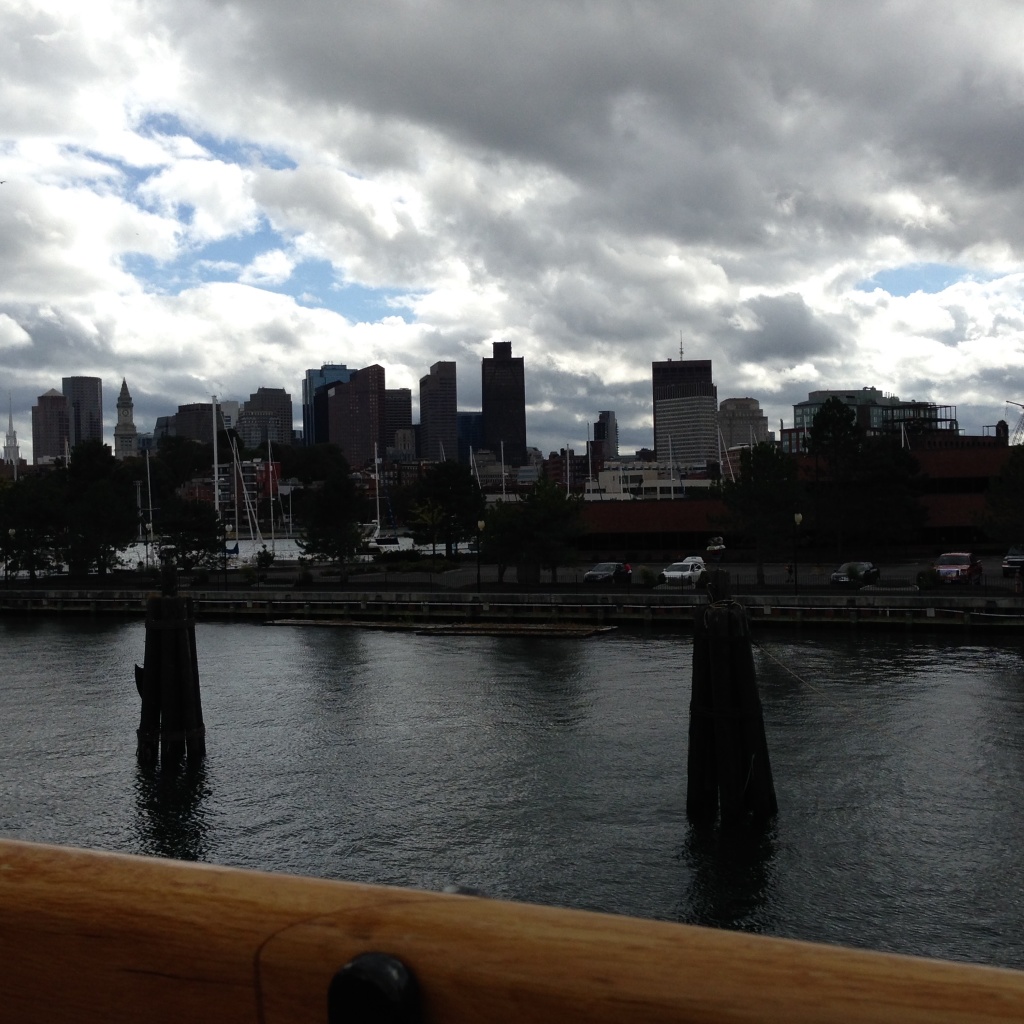 Local Story
Hints of the Fall season were just peaking out on the trees in the Public Garden.  As we passed through the 24 acres of manicured grounds, we anticipated our upcoming history lesson.  The Freedom Trail in downtown Boston takes visitors past 16 significant sites in American history.  Follow the red brick road to Boston Common,  Paul Revere's house, the site of the Boston Massacre, Faneuil Hall and much more. There are apps and maps of the walk that give details for each site.

Toward the end of the Freedom Trail is the USS Constitution. "Old Ironsides" is the oldest commissioned ship still afloat.  Visitors are guided onto the majestic vessel for a first-hand look at the seafaring life on a battleship. It is well worth the walk and the cost of admission to see the beautifully preserved ship.

View from the Table
Along the Freedom Trail, in our usual RoadTripFlavors style, we perused many food-oriented haunts.  Quincy Market for a luscious strong coffee, the Union Oyster House for Boston seafood, several dive bars for Samuel Adams and a Farmers Market boasting colorful root vegetables.

Boston inspired colorful vegetable side dishes for our RTF Thanksgiving.  They capture the colors of Fall's changing leaves: orange, purple and green.  Hence, three vegetable side dishes that will pair beautifully with the star of the meal: turkey.
This is Part 1 of RTF Thanksgiving recipes.  Here's the full
RTF Thanksgiving Menu
Smoked Turkey with Homemade BBQ Sauce
Sweet-Hot-Kissed Roasted Carrots
Roasted Brussels Sprouts
Roasted Beets with Vinaigrette and Toasted Sunflower Seeds
Recipes
Sweet-Hot-Kissed Roasted Carrots
RECIPE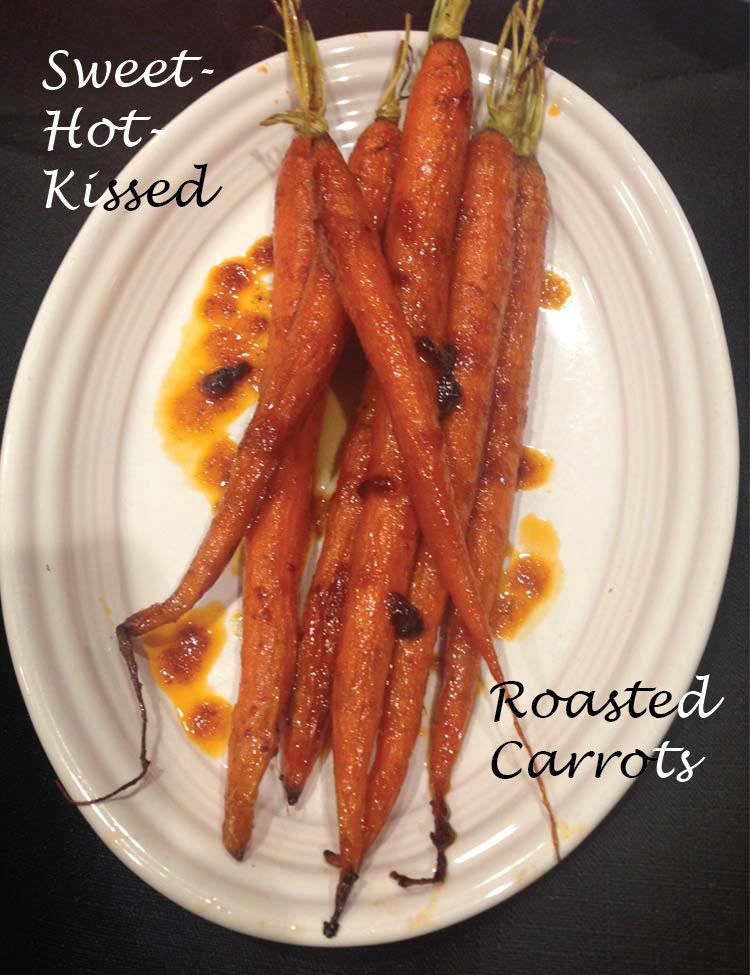 Roasted Beets with Vinaigrette and Toasted Sunflower Seeds
RECIPE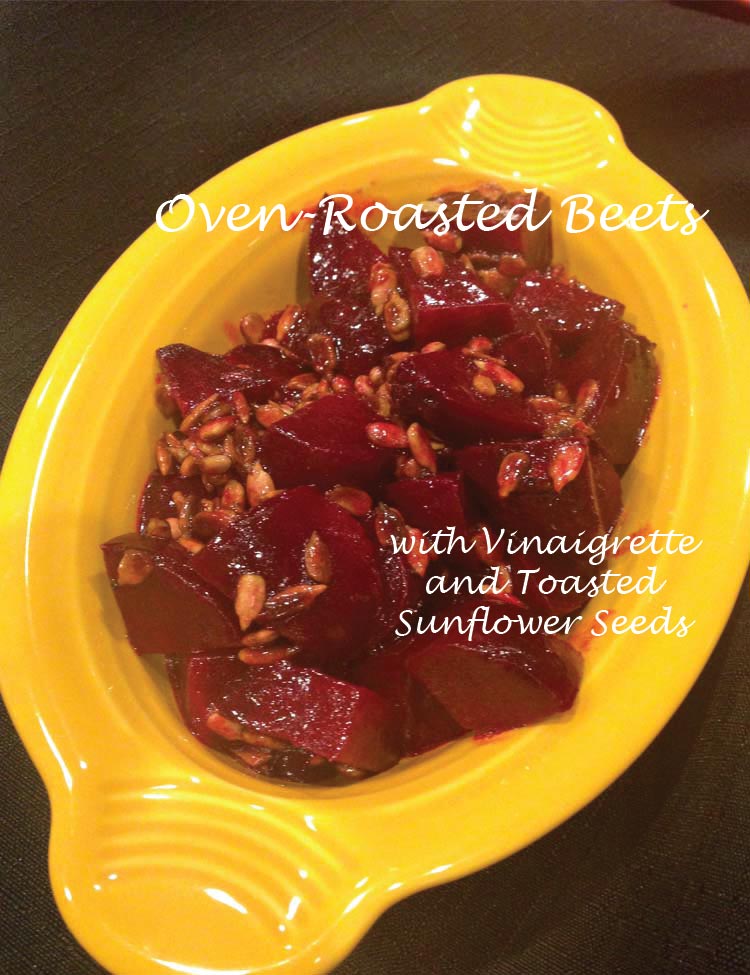 Oven-Roasted Brussels Sprouts
RECIPE