Seabreezes
Dana Point Harbor, California
Nestled in the safe harbor at Dana Point, a seabreeze lifestyle is undeniable relaxation throughout the year. This past weekend, we strolled past the more than 1,000 yachts tucked into ubiquitous slips along the harbor walkway. We saw boat owners enjoying the warm winter weather with outdoor cocktail parties and Frank Sinatra tunes. Visitors are granted equally entertaining activities. The paddle board and kayak rentals, still in operation this winter, found a few brave customers. Sport fishing vessels, whale watching excursions and express trips to Catalina are readily available too.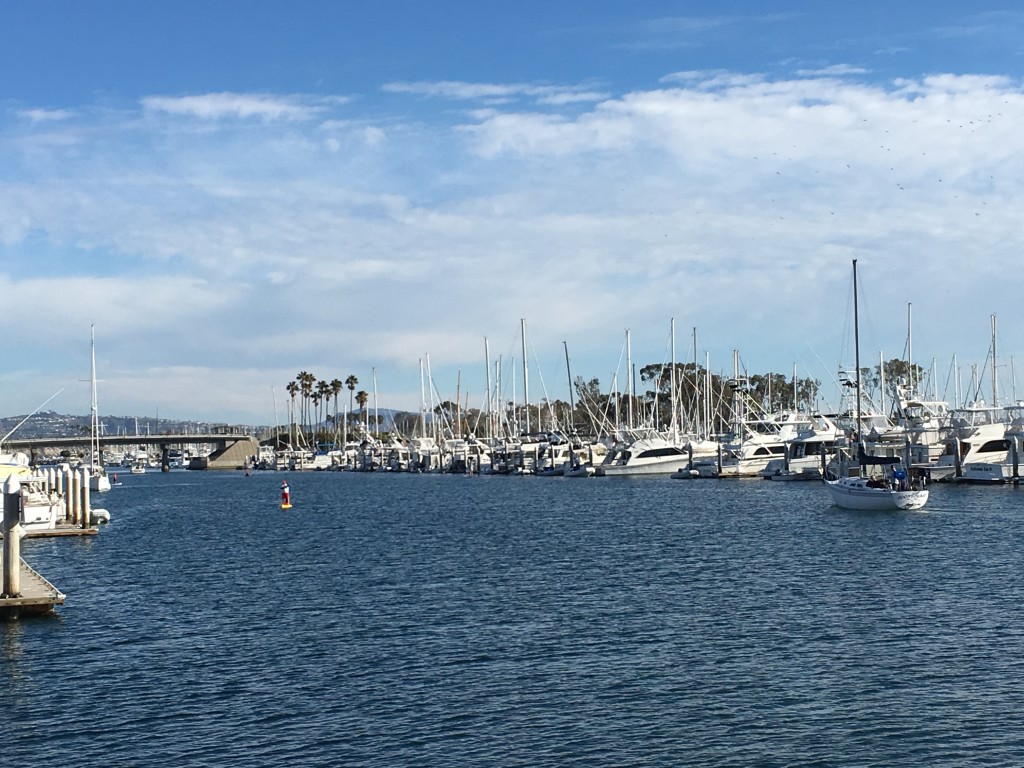 Our two-mile walk rendered us hungry for lunch. Our usual haunts were overly crowded, so we opted for a relative newcomer to the Dana Point Harbor, Waterman's Harbor Restaurant. Now housed in the former Jolly Roger location, this re-designed and re-tooled restaurant is a welcomed addition to the dining scene. Beautiful new spaces boast two large outdoor patios, upstairs and down, for expansive views of the harbor life. There are two bars as well as comfortable indoor dining space.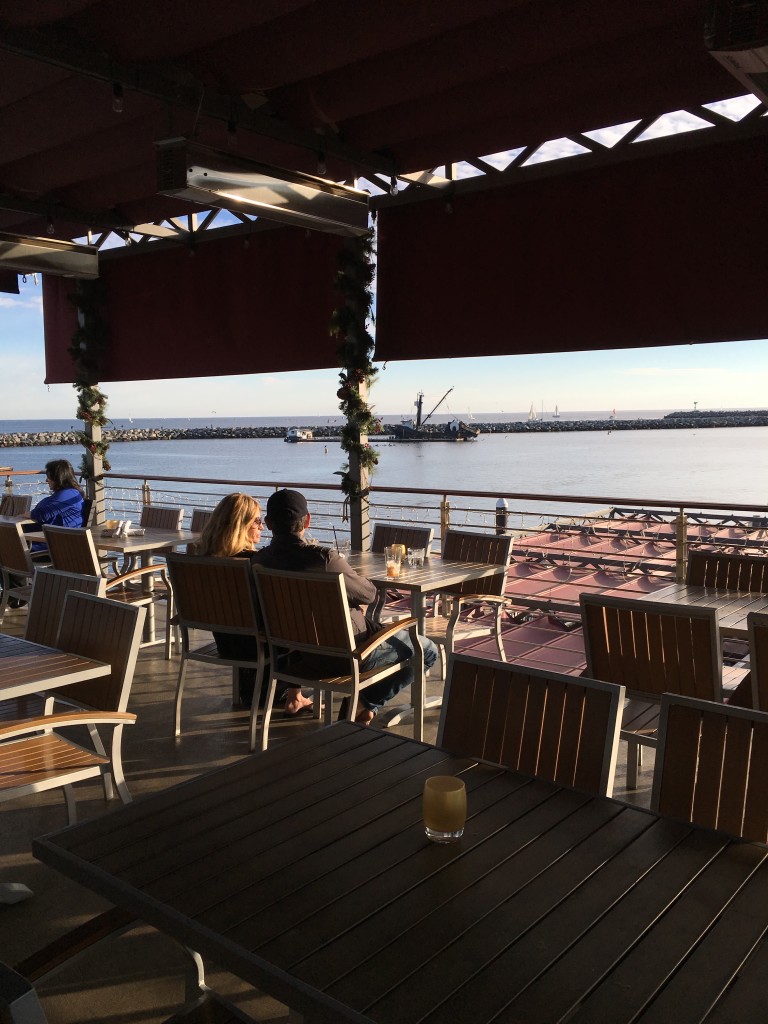 The owner greeted us and offered a recommendation for Ahi Poke Lettuce Wraps. In a word this dish is DELICIOUS. We also opted for the Chowder Fries. Think of a California seafood variation on Irish Nachos or Montreal Poutine.
Since our lunch at Waterman's, we experimented with our own RoadTripFlavors version of the Chowder dish. We replicated two RoadTripFlavors recipes that are already in the Recipe Index: Clam Chowder and Extra Crispy Potato Bites. Both dishes are well-adapted to home cooks and kitchens. No deep fryer is necessary for crispy potatoes. Ladle our rich and creamy clam chowder on top with some crispy bacon and parsley and you will have a winner casual dinner for guests and the family.