Fancy Food Show 2016 Wrap-Up
San Francisco, California
The specialty food industry is booming. This past weekend, more than 1,400 exhibitors served up 80,000 specialty food and beverage products to more than 19,000 attendees of the Winter Fancy Food Show. We attended just one of the three-day event, but we were successful in covering every inch of the massive Moscone Convention Center and grazed on every aisle.
The products came from all over the world. Think Jamon Serrano from Spain, beer from Germany, biscuits and tea from the United Kingdom, Kewpie Mayonnaise from Japan, cheese from France, prosciutto from Italy, a cornucopia of regional products from the United States and much more. We even tried trendy cricket flour snacks co-developed by Chef Tyler Florence. Yes, we ate flour made from crickets and lived to tell about it!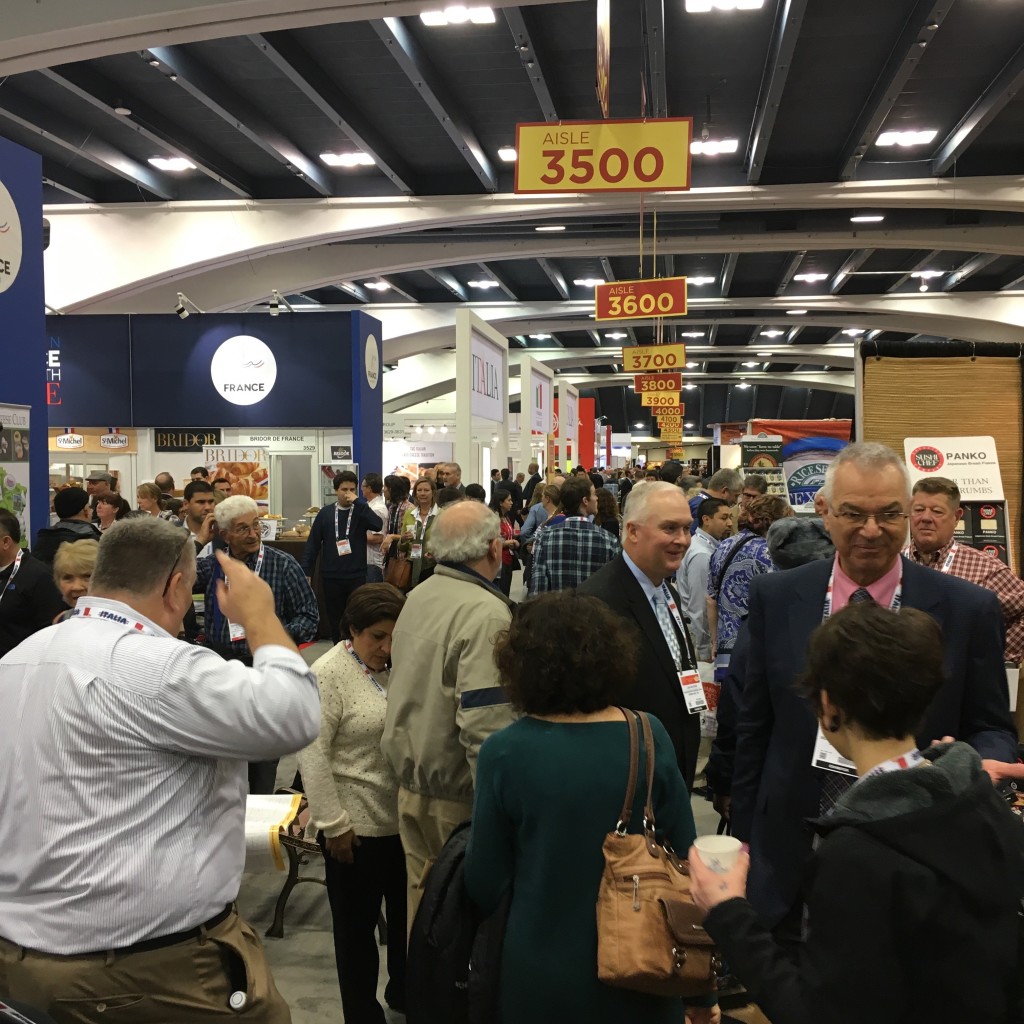 In the chaos of mass humanity, we managed to pick a few stand-out products. Many of our favorites are from California and the West Coast. The products are featured in our RoadTripFlavors Marketplace on the Fancy Food Show Finds tab. Click and buy from our link and your order will be fulfilled by Amazon.com.

California Wine Wafers – not only is this product visually gorgeous, it is delicious. Serve a cheese and charcuterie board and a bottle of California wine with these wafers and you will be the host with the most.
Sonomic Almost Vinegar – it is called "almost" vinegar for a reason. Made from port wine, this product is less acidic. We can't wait to order some online and develop some new "almost" vinaigrettes.
Point Reyes Blue Cheese – hands down, this is our favorite blue cheese. Sorry Maytag Farms of Iowa, this is a solid purveyor from California.
Humbolt Fog Goat Cheese – hands down, this is our favorite goat cheese. We loved their display of cheese too in the form of unique wedding cakes. Now that's our kind of cake.
Dry Soda – carbonated just right, not too sweet. Dry Soda products are so refreshing. Maybe try it this summer as a mixer for cocktails or a wine spritzer?
Orchard Choice California Fig Spread – We met Joanne Weir, longtime PBS TV chef, restauranteur and cookbook author, at the Valley Fig booth. She uses dried figs in a fig, orange and quinoa salad. We will try it soon. And the California Fig Spread is delicious.
Bob's Red Mill Quinoa and Rye Flour – Bob Moore, founder of the company, is a gem. We had a chance to talk for a few moments about our pizza crust. We incorporate 1/4 cup of his Rye Flour in our recipe for a chewier texture. He is liked that we use his products.
Gerard & Dominique  European Smoked and Northwest Style Smoked Salmon – from Anacortes, Washington, this smoked salmon is superior. We preferred the European. It was a bit drier than typical packaged smoked salmon products.
Urbani Truffles, USA Italian Truffles Cheese Spread – the earthiness of truffles gives the cheese an uncommon richness. Go with spreading it on a water cracker so all the truffle cheese flavor is the star in your mouth.
Ghirardelli Dark Chocolate Sea Salt Cashews – we met a representative from the corporate office, Mary, in line to meet Bob from Red Mill. She gave us the tip to try the new chocolate covered nuts. The Dark Chocolate Sea Salt Cashews hit every note for us, but there are many other varieties for milk chocolate lovers too.
Other trends? Yes, Sriracha snacks, filet mignon beef jerky, organic-non-GMO-sustainable-gluten-free snacks, milk from many nuts, kale snacks and ancient grains like quinoa. Which is our segway to our featured recipe: Savory Quinoa Salad. Acquire quinoa from Bob's Red Mill, goat cheese from Petaluma, kalamata olives from Greece, olive oil from California and produce from you local farmer's market. You'll be cooking like a RoadTripFlavors aficianado after the Fancy Food Show. Bon Appetit!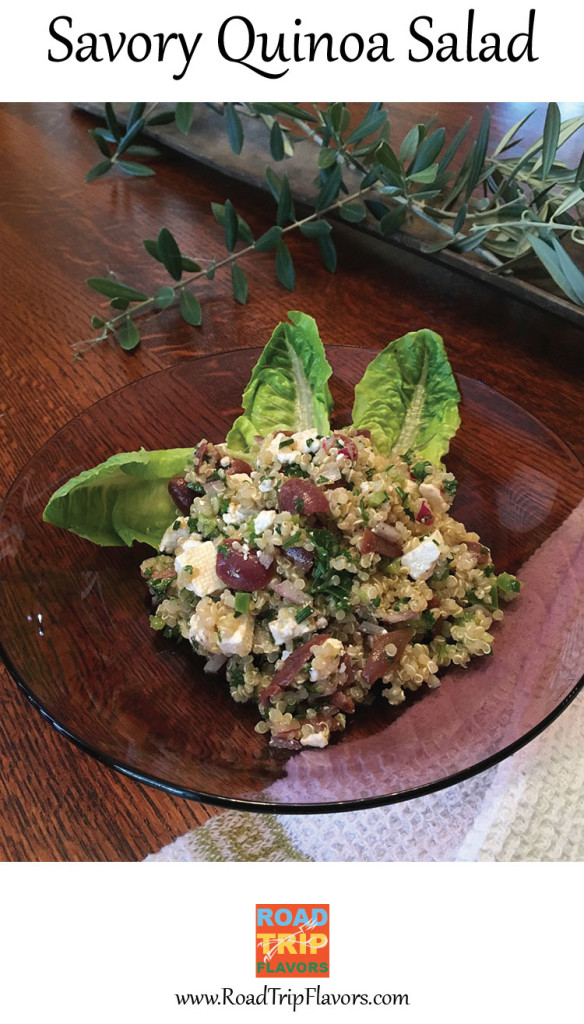 Fancy Food Show Finds