Passion for the French Way
The Loire Valley, France
In the wine country south of Paris, we tasted the beauty of French wine and cheese.  Speciality stores in our area, as well as online sources, make is fairly easy to acquire French products.  We often re-live our glorious time there by pairing a few simple ingredients in the French way.
MAPPING THE DAY
A RoadTrip to the wine country south of Paris was exactly what we needed after a week in the city.  Our tour guide JB, who is the owner of Paris Wine Day Tours, picked us up very early in the morning near a Metro station on the edge of Paris.  We soon learned his passion for French wine, the way things are done and his roots in the wine country.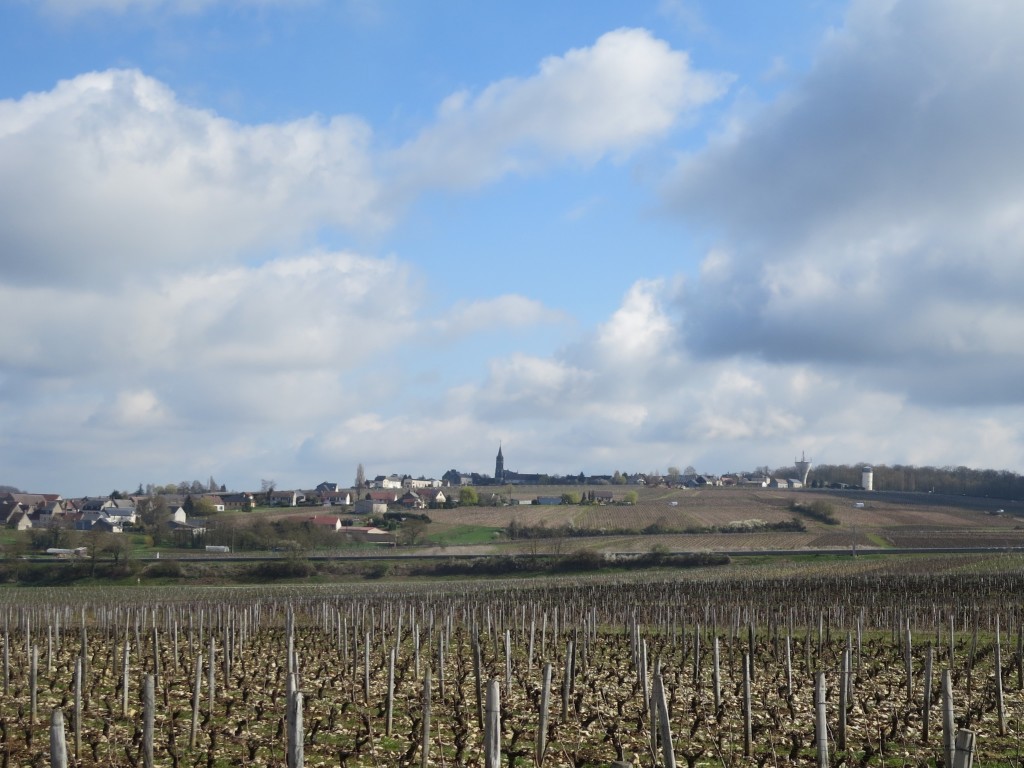 The two and one half hour car ride with our six other tour companions elapsed quickly.  This was new scenery for us, so we took it all in.  JB began his stories about the French emphasis on the location of a vineyard for specific soil type and climate exposure.  The Appellation d'Origine Controlee (AOC) rules closely define the winemaking practices for classifying French wine.
LOCAL STORY
We were quite taken by the personal stories JB told.  Our first stop was a goat cheese farm, where he worked as a young man.  He gracefully introduced us to the goat farmer/cheesemaker, then walked us through the cheese making process.  We learned here too that the French emphasize the origin of the goat's milk in describing and valuing the end product.  Our cheese tastings primed us for wine tasting soon to begin.
JB treated us to two very personal winery tours at  Domaine Grebet et Fils (Pouilly-Fumé) and Domaine de St Pierre (Sancerre).  He knows these wine producers very well.  Each tour included a meeting with the wine maker and their families.  We were encouraged to ask questions that JB translated from English to French and English again.  The wine families gave us free access to the wine making process and they were also very generous with their wine tastings.
Our full day of touring the tip of Loire Valley and Burgundy also included a wine museum tour, walk through the small town of Sancerre and a lovely sit-down lunch.
VIEW FROM THE TABLE
We purchased a small round of creamy goat cheese and bottle of Pouilly-Fume wine that day.  Luckily we traveled to Paris prepared for a picnic.  On our last full day in the city, we gathered a fresh seeded baguette, fresh fruit and a decadent dessert from the famous Angelica patisserie.  A Picnic in Paris could not have been better augmented by the wine and cheese treasures of our day in the wine country.
RECIPE
A Picnic in Paris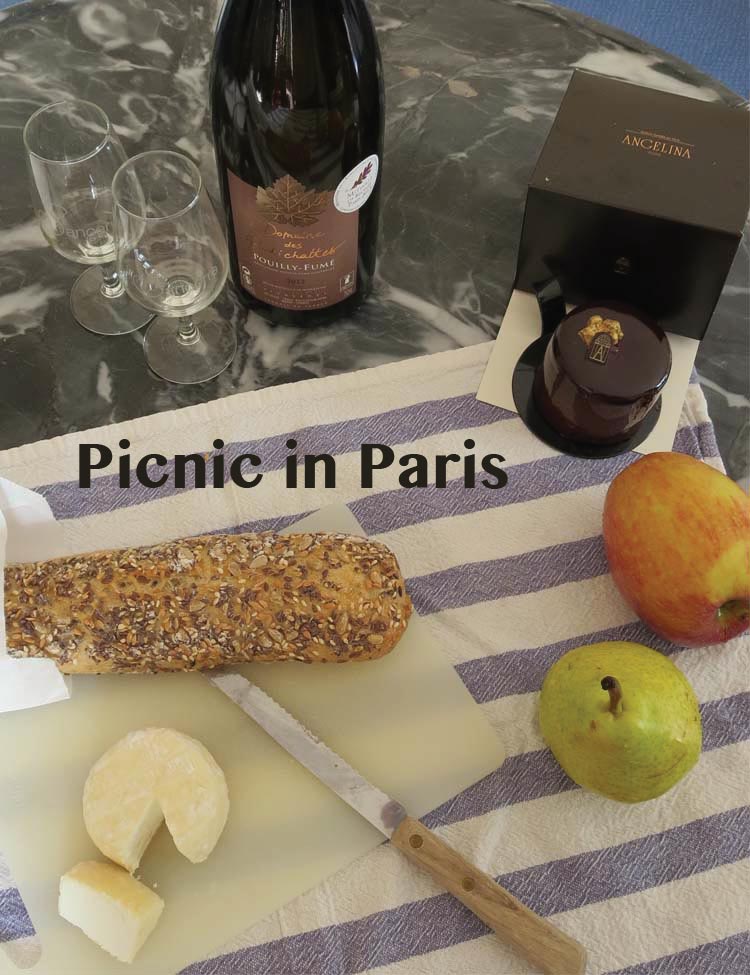 Gather a few high quality ingredients, a bottle of wine and a picnic blanket.  Salut!