Time-Honored Ways in Paris
Paris, France
Charming ways of doing things, passed down from one generation to another, give Paris unique character to observe, enjoy and sometimes adopt.  Our day in Paris was filled with observation of time-honored traditions.  It reinforced the value of always using the freshest of ingredients and employing simple cooking techniques.  Our versions of two time-honored French side dishes are featured below.
MAPPING THE DAY
On this afternoon in Paris, we were in search of the famous culinary supply store E. Dehillerin Materil De Cuisine.  Many of our favorite television chefs, including Ina Garten and Martha Stewart, have touted the 194-year-old store on their shows as "the place" to find exquisite kitchen supplies. In our minds we expected a Williams Sonoma or Sur La Table on steroids.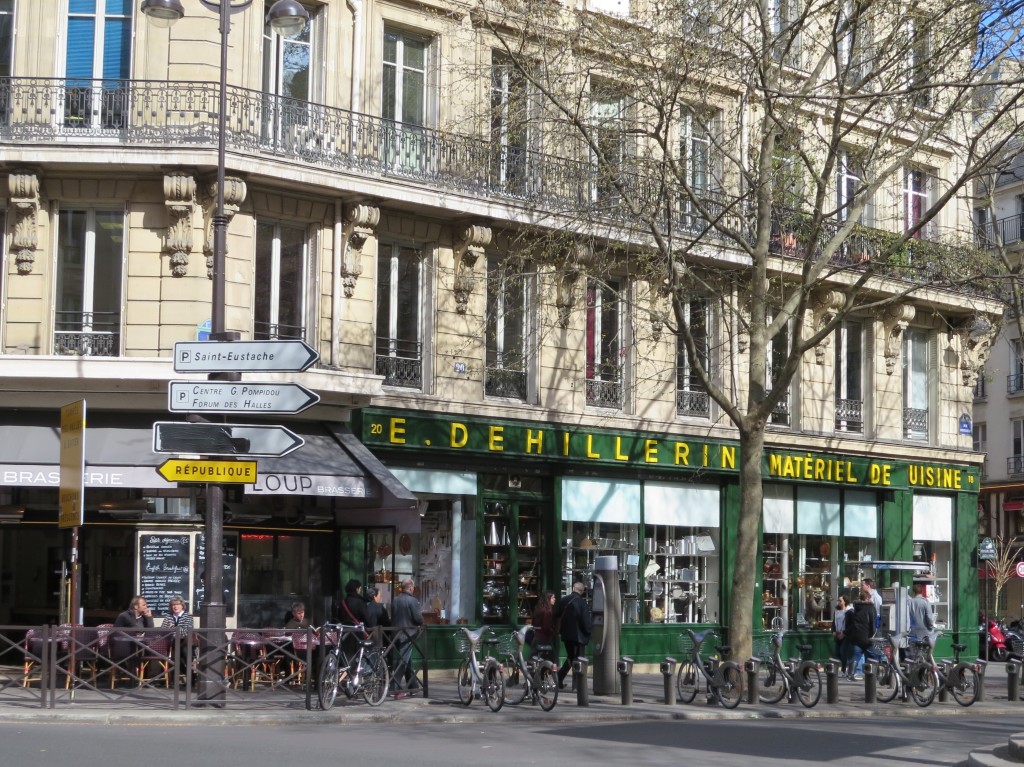 LOCAL STORY
As we walked through its doors, our pre-conceived notions were dashed.  Yes, every chef's tool imaginable is there.  But Williams Sonoma it is NOT.  It is a warehouse of sorts with primitive shelving that hold massive stainless and copper pots. Long tables with wooden compartments are filled with molds, graters, knives, utensils and more. Other pieces hang from the ceilings and walls.  Not one item is priced.  Some are marked with a six or seven digit code.  We finally deduced that the codes reference a price book where customers can dig through page after page to find an item price.
We found some wooden salad servers and a lemon reamer.  The check-out process too is founded in the past.  We placed our items on a table.  The clerk wrote up a hand-written ticket.  We were directed to pay the cashier at another desk.  With the completed transaction, we were directed to go back to the table where our items were then wrapped up.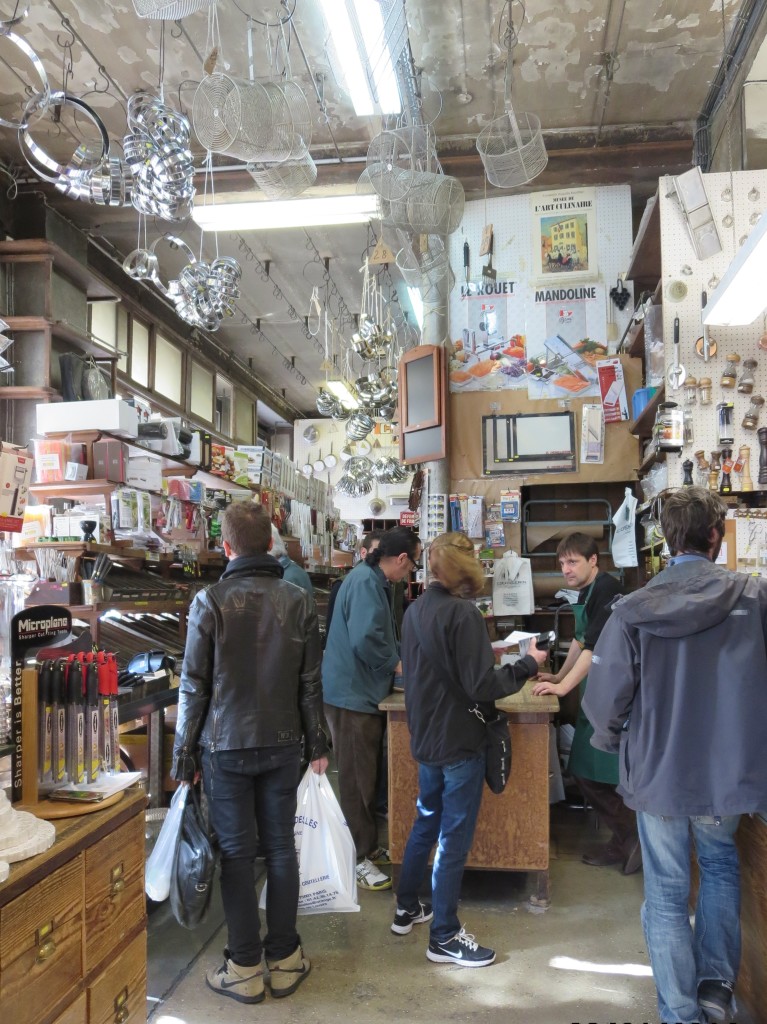 Some things just do not need to be modernized.  We found our French cooking prizes and admired an old way of doing things.
VIEW FROM THE TABLE
On our walk through the neighborhood to our next destination, we were diverted by a Farmer's Market.  This too is a time-honored tradition in Paris.  Farmer's Markets can found every day of the week throughout the city.  How wonderful to see all of the day's freshest of meats, poultry, seafood, bread and vegetables.
It is exciting to plan a fresh ingredient menu on the fly.  As we passed through the stands, we thought of our approach if we had a kitchen in Paris:  fresh halibut with lemony pan sauce, asparagus and creamy scalloped potatoes.  How French is that?
RECIPE
The two recipes below focus on simple, go-to French side dishes that will augment any chicken, fish or meat entrée.
FRENCH SIDE DISHES
RECIPE: Parisian Scalloped Potatoes
RECIPE: Pan-Sauteed Asparagus