Mark Zuckerberg Honeymooned in Capri
Capri, Italy 
MAPPING THE DAY
A remote resort paradise that dates back to Roman times, the Island of Capri is located in the Tyrrhenian Sea, (part of the Mediterranean Sea) off the western coast of Italy.  In fact it is such a desirable resort that Facebook founder Mark Zuckerberg and his bride were just sighted there on their honeymoon.  So you know, it must be a good place to be.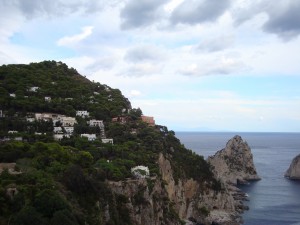 LOCAL STORY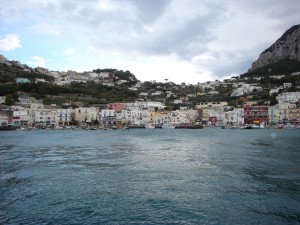 We took a 45-minute ferry boat ride from Sorrento, Italy.  At the main port of Capri called the Marina Grande, we crowded into the funicular that climbs the steep cliffs to Capri town.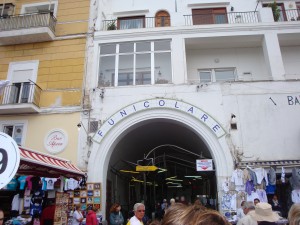 Once on top of the mountain, panoramic views capture your imagination and awe.  Beyond the views of the shimmering Mediterranean Sea, you can see villas, churches, historic residences, flower-covered walkways, mountain slopes and more magnificent views.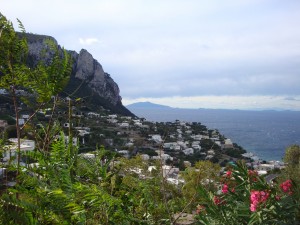 From the legendary Piazzetta, a small square at the center of the town that is enclosed by ancient buildings, we walked past fine dining restaurants, gracious hotels and high-end boutiques.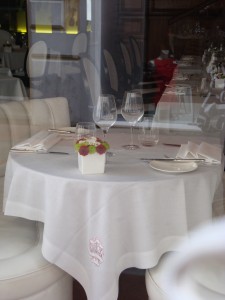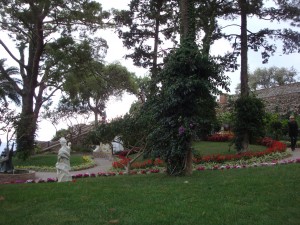 We wandered out though glorious gardens to the scenic view of the Mediterranean where we were quite taken by the fragrance and color of lemon trees on Capri.  One tree in particular embraced a small shack.  The lemons were craggy and quite large.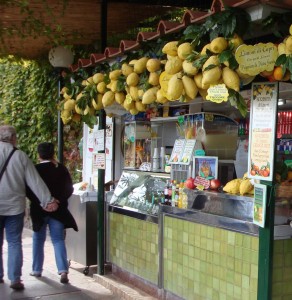 A certain variety of lemons found on the island are called Femminello St. Teresa.  For centuries, the zest of these lemons are steeped in grain alcohol to produce the famous Italian lemon liqueur called Limoncello.
 VIEW FROM THE TABLE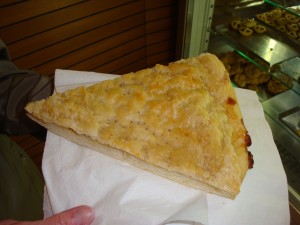 We were on Capri for only a few hours.  We snacked at a small bakery on a fabulous pizza-shaped pastry with a crusty topping of cheese.  Rich and flakey, we devoured it.    We still have not mastered the recipe for those amazing bites yet, but in honor of Capri lemons we are sharing KO's Lemon Cake recipe.
 Lemon Cake
RECIPE