When in the Keys, Eat Conch
The Keys, Florida
When in the Florida Keys, you have not done it right until you at least try Conch.  I would liken it to clams.  Plentiful there, it is incorporated into fritters, chowders and ceviches.  We first tried it in fritters.  I must admit, I like the fritter part best.  We have substituted conch with corn for our fritter recipe below.
MAPPING THE DAY
Our first vacation in the Florida Keys started with a puddle-jumper flight from Tampa to the tiny airport in Key West.  As we approached the island, we left all of our cares behind and immersed ourselves in island life.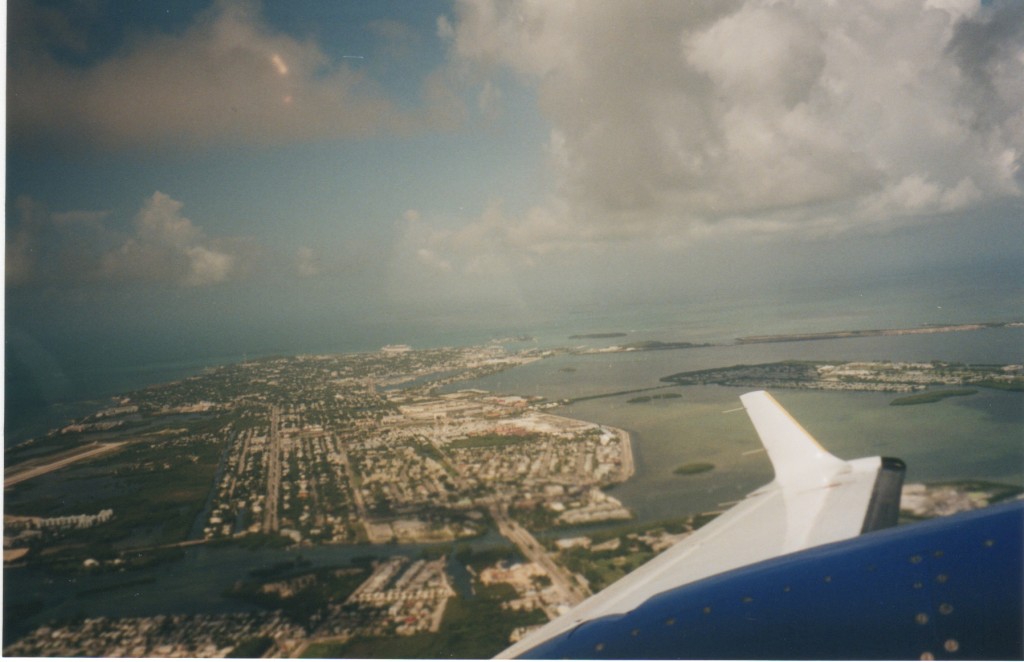 Key West is full of restaurants, bars, history, beautiful waterfront vistas and relaxed lifestyle.  We strolled from place to place and fell in love with the island paradise.  After a few days there in our week-long stay, we yearned to explore the other keys.  So we rented a car for the day and headed toward Key Largo.
LOCAL STORY
Each key along the Overseas Highway has its own personality. Some boast sport fishing boats, snorkeling or lavish resorts.  Others are primarily filled with single family homes and businesses.  There is not enough time in one day to explore each key fully.  We meandered along the highway, flanked by water on both sides much of the way, and took in the beautiful views and local offerings.
VIEW FROM THE TABLE
The Island Tiki Bar & Restaurant is right on the Overseas Highway in Marathon, located about half way between Key West and Key Largo.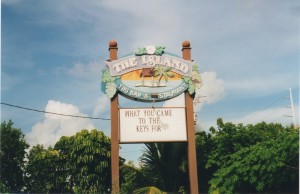 The casual waterfront restaurant serves all of the local fare a tourist could want, including smoked fish dip, crab cakes and conch fritters.  We gave it all a try.  When in the Keys, eat conch!
Conch is difficult to find outside of the Keys, so we have substituted it with fresh corn.  Sweet goodness, these are yummy.  Serve this for brunch or a midnight snack with champagne.
SWEET CORN FRITTERS WITH COUNTRY HAM AND STICKY BARBECUE SAUCE
RECIPE