Local Sourcing for Signature Dishes on Martha's Vineyard
Martha's Vineyard, Massachusetts
The Black Dog Tavern scoops up a luscious concoction of local Quahog clams and cream in their signature chowder for a hearty beginning to a locally sourced Cape Cod meal.  Feasting on local catches in New England made for memorable meals throughout our RoadTrip last fall.
MAPPING  THE DAY
After a dreamy night in Falmouth, in the Upper Cape, we checked out of our beachside hotel at 7:30 a.m.  A short hop in our rental car delivered us to the ferry dock.  With our day packs filled with jackets, sunglasses and bottled water, we were soon boarding the Island Queen for a 35-minute ferry ride across the Vineyard Sound.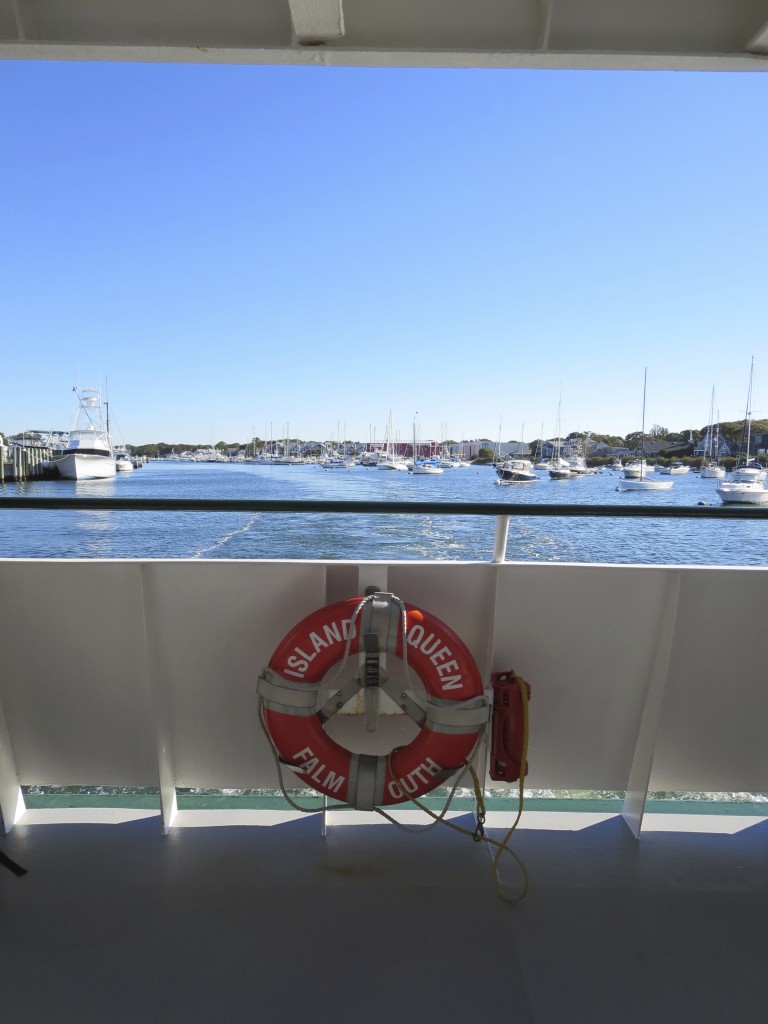 LOCAL STORY
Lining the adjacent streets of the ferry dock in Oak Bluffs on Martha's Vineyard, there are opportunities to rent Jeeps, a taxi or a moped.  We passed them all up and opted for the locals preferred way to travel on Martha's Vineyard: the public bus.  An easy-to-navigate schedule and map took us to each little town we wanted to see throughout the day.  We mingled with locals for tips on what to see at each stop.  Our make-shift "Hop On, Hop Off" bus for only a $7 day pass was a delightful way to tour the island.
VIEW FROM OUR TABLE
Once in Vineyard Haven, we were in search of the original Black Dog Tavern (a popular brand for restaurants and tourist gear in Cape Cod, Boston and beyond).  Anticipating our lunch, we sat right by the window with a view of the harbor. A local man and his black Labrador Retreiver frolicked in the sandy shore playing fetch.  An idyllic Cape Cod setting accentuated our meal of locally sourced Quahog Chowder and Fried Cod Fish Sandwich with Chips.
The RoadTripFlavors recipe for Clam Chowder is a little lighter on the cream than The Black Dog Tavern version.  The recipe builds flavor with sautéed Panchetta, carrot, celery and onion before adding the clams and cream.  Fresh clams are available in our area, but canned ones will do in a pinch.  Unless you are in Cape Cod, it is difficult to duplicate the fresh Quahogs.
CREAMY CLAM CHOWDER
RECIPE