Get a Kick from New Mexico Breakfast
Bernalillo, New Mexico
MAPPING THE DAY
On our RoadTrip through New Mexico in June, just north of Albuquerque in Bernalillo, we were delighted to meet KO's long lost cousins for the first time.  We were welcomed to their home, embraced with gracious hospitality and given the royal tour of Bernalillo and the greater Albuquerque area.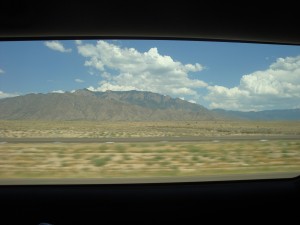 LOCAL STORY
After a full day of sightseeing, dining and getting to know the family, we were honored to be asked back the next morning for a Birthday Brunch.  We agreed and we are so glad we did… Not only for the company of great people, but a stellar New Mexico breakfast.
VIEW FROM THE TABLE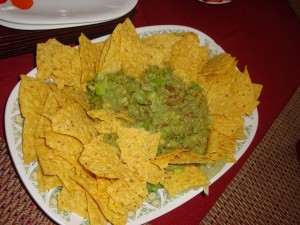 We were welcomed with the family signature guacamole and chips.   A platter of fresh fruit was on the table.
Then we were served a breakfast I will never forget: Bacon, eggs, hashbrowns on a tortilla with red chile!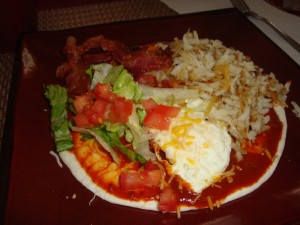 Since we have been back home, we have made the breakfast several times,  just like in Bernalillo.   Our brunch guests last Saturday said it was the best breakfast they had ever had.  Get ready for breakfast with a KICK!
So good, thank you Bernalillo cousins!
Red Chile
RECIPE