Cut on The Shard
London, England
At The Shard's Oblix Lounge, small plates offerings include a standup presentation of a wedge-ingredients salad. We call it the "Shard Cut" Wedge Salad for fun.  It is just as tasty as a traditional Wedge Salad, but demonstrates creativity and inspiration for presentation.
Mapping the Day
According to many published and online travel commentaries, The Shard is not fondly received by everyone in London. The 87-story (1,004 ft.) skyscraper juts high above the London skyline with edgy planes of glass. It is a contemporary juxtaposition in the centuries old Southwark neighborhood near the River Thames.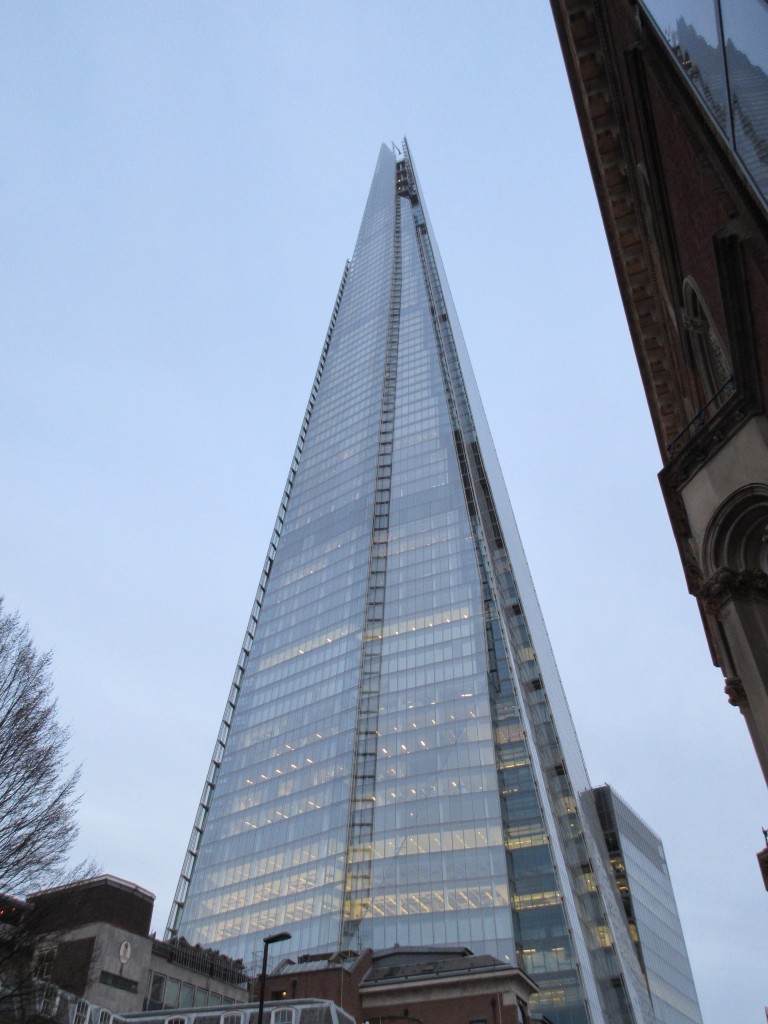 The visually abrupt, yet stunningly beautiful building houses retail, restaurants, hotel, offices, apartments and a visitor viewing platform. On our recent visit, we found The Shard and the surrounding area incredibly enticing.
Local Story
A £25 ticket elevates visitors to the observation deck on the 69th floor. There is also a 72nd-floor open air platform for the bravest visitors. We were ready to book a reservation, but did a little more online research. We discovered that the Oblix Lounge on the 32nd floor boasts perhaps a better vantage point with comfy seating and live jazzy combo music for an £8 cover charge per table. We arrived at 5:45 PM for our 6:00 PM reservation, ordered cocktails and small plates to share, then sat back and watched the skyline change from dusk to twilight.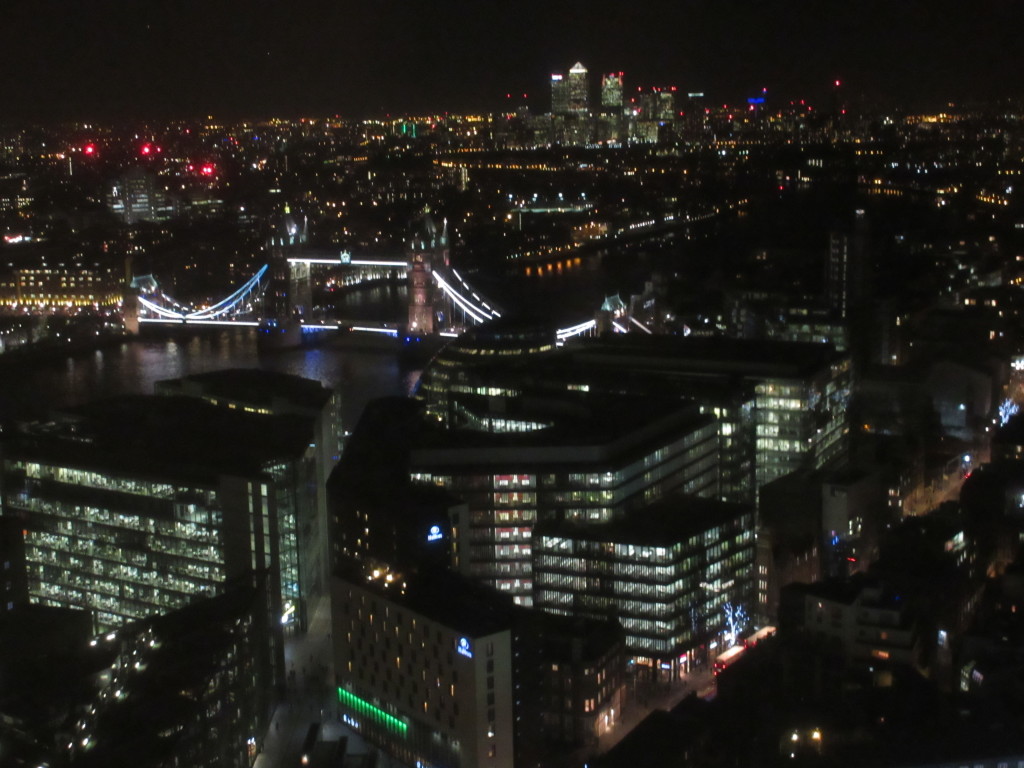 View from the Table
As we sipped and grazed, we took in the magnificent view. We were still testing our bearings on our first night in London. Our server graciously called out landmarks that were soon to be on our touring schedule in the coming days. The Shard view proved to be a cutting edge beginning to our week in London.
Our small plates meal with a view at the Oblix Lounge included duck pate, a beautifully presented Wedge Salad, fried chicken and chips (French fries). We loved this unique presentation of the traditional Wedge. It is eye-catching and perhaps a little easier to eat than a traditional Wedge cut.  K.O. still prefers her Wedge chopped and tossed.
The Shard Cut Wedge Salad
RECIPE