30 Reasons to Love New Orleans, Including Fried Chicken
New Orleans, Louisiana
MAPPING THE DAY
Ahhhh New Orleans . . . these are the reasons we love to visit: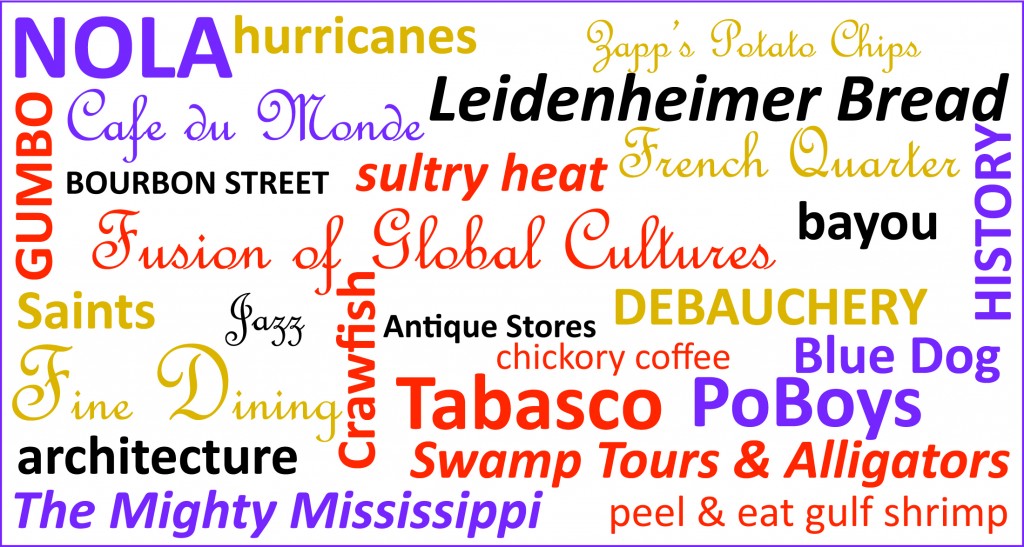 LOCAL STORY
K.O. and I started viewing cooking shows on "TV Food Network" in 1993.  The original lineup for the network included Emeril Lagasse, David Rosengarten and Jacques Pépin.  In the network's infancy, the shows offered less entertainment and more instruction.
Our favorite host in those days was Emeril.  He was a little more reserved then, but introduced us to his authentic brand of cooking.  So when we finally traveled to New Orleans for the first time, we prioritized a meal at his French Quarter restaurant called NOLA.
VIEW FROM THE TABLE
Casual yet upscale, NOLA Restaurant is located in a transformed warehouse on St. Louis Street, between Dacatur and Chartres.  Rustic finishes of brick, concrete and exposed wood throughout the space emphasize the sophisticated dining tables covered with crisp white tablecloths.
Table service begins with a basket of freshly baked breads.  An impeccably trained service staff brought cocktails, salad and entrees at a perfect pace for us.  Our most memorable selection of the meal was the Buttermilk Fried Chicken.  Here's our version inspired by Emeril Lagasse.
Buttermilk Fried Chicken
with Mashed Potatoes and K.O.'s Country Gravy
RECIPE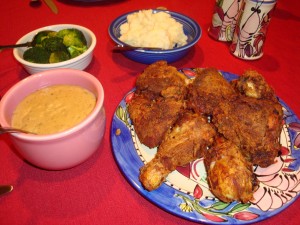 K.O.'s Country Gravy
RECIPE