Selfies #1
Puerta Vallarta, Mexico
Selfies are the ubiquitous content all across social media. Some of us are more adept than others in capturing memorable moments in life on a smart phone. We have found that a newly acquired selfie stick aids our self portraits.   You know, those extendable fork-like rods that hold iPhones? Yes, we have one and we like it.
Mapping the Day
K.O. acquired an iPhone selfie stick at our family gift exchange party in December. It was so effective for capturing group photos on our New Year's cruise that it earned a friendly name for easy reference: "Sam". (It sounds silly to name an inanimate object, but it facilitated references in our lighthearted cruise conversations.)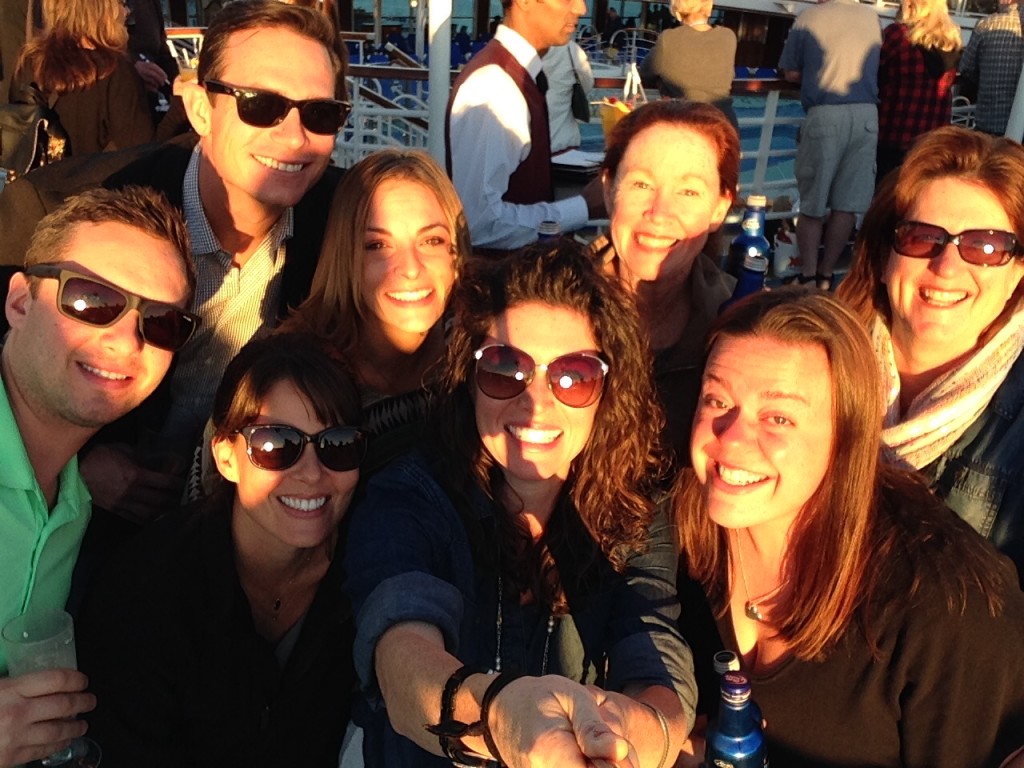 Local Story
Our first port was Puerta Vallarta, Mexico. The seaside town is always welcoming with excellent shopping opportunities, authentic Mexican cuisine and photo ops galore.
We also planned to meet four more friends from home who were vacationing there for the week. As we exited the taxi and walked down the seaside promenade, we heard familiar voices. There they appeared and Sam was deployed to capture the moment.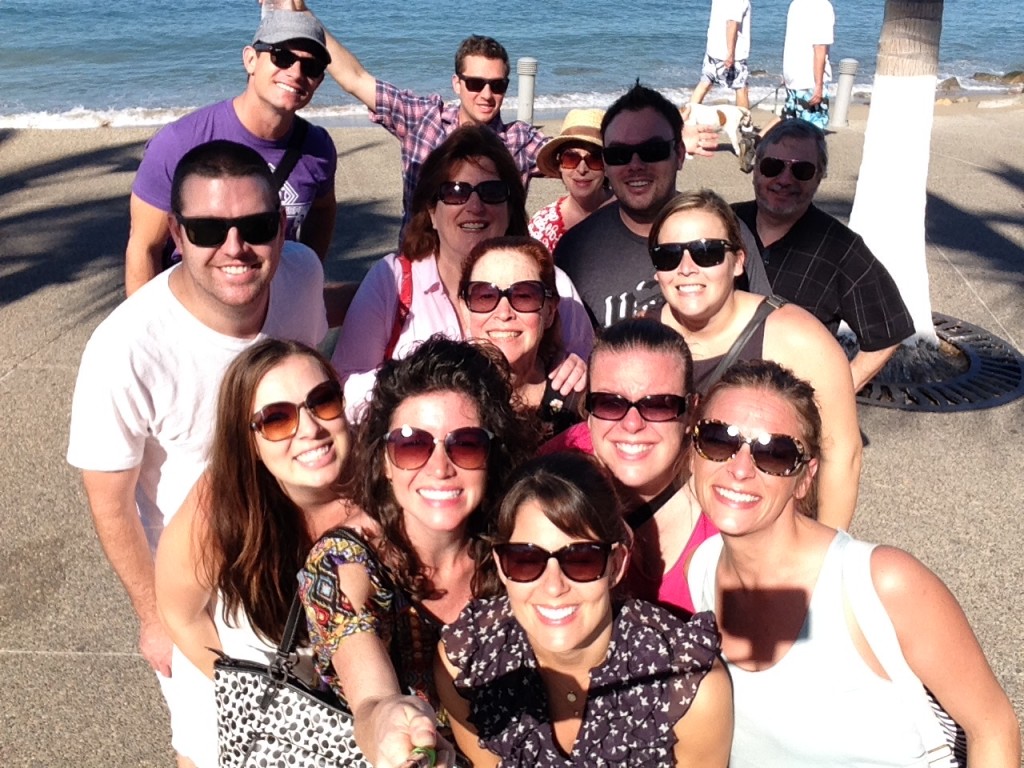 View from the Table
Margaritas and cervezas were flowing at the restaurant we entered on the oceanfront walk. We ordered chips and salsa and chatted about our days on the cruise and in Mexico. The table was filled with laughter, friends and great food. It doesn't get any better than that.
K.O.'s Tacos with Homemade Seasoning Mix
We often make authentic Mexican recipes of Carne Asada, Carnitas, Tamales, Calabacitas and Homemade Refried Beans. But sometimes we crave the simple seasoned Ground Beef Tacos we grew up eating as children in California. K.O. has mastered a recipe for Homemade Taco Seasoning Mix that packs flavor without preservatives and additives. Make it in bulk and store it in an air-tight jar. Then taco making is that much easier.
Brown 1lb. of your meat of choice, pour off any excess fat, then add 2 T seasoning mix and a 1/3 C water. Simmer for 15 minutes. Serve with your favorite tortillas, shredded lettuce, diced tomatoes, grated cheese and salsa.
RECIPE