Selfies #2
Fort Worth, Texas
Selfies are the ubiquitous content all across social media. Some of us are more adept than others in capturing memorable moments in life. We have found that a newly acquired selfie stick aids our self portraits. Look below at our awesome pictures with the staff at Bonnell's Restaurant in Fort Worth. Our evening there inspired our RoadTripFlavors version of Barbecue Shrimp and Cheesy Grits. See the recipe and photos below.
Mapping the Day
Since we had so much fun with it on our cruise, we packed Sam for our trip to Fort Worth. Why not capture more great shots with our loved ones there? Unfortunately, Sam was met with apprehension with a side of embarrassment by our son David and daughter-in-law Kathee. Perhaps a selfie stick is a little too SoCal for our Texas transplants.
Local Story
Regardless of down-the-nose reaction to Sam, we took it for an evening out. Bonnell's Restaurant in Fort Worth has been on our radar for nearly a year. We have been cooking from the Bonnell's cookbook quite a lot since we received it as a gift last year from David and Kathee.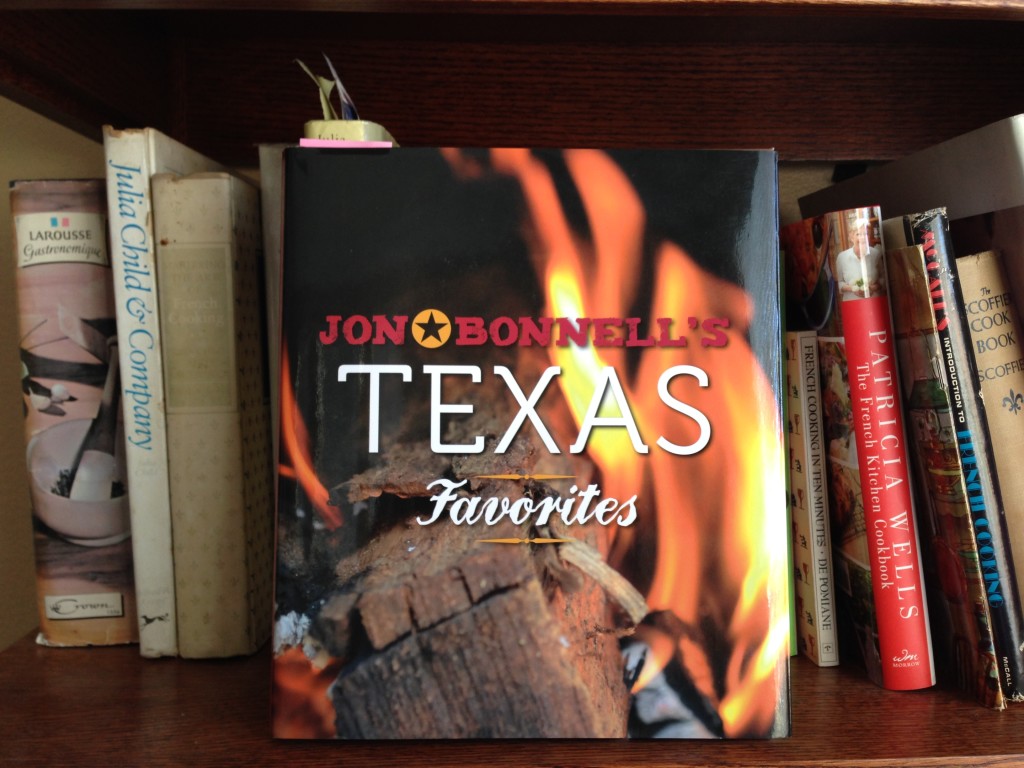 (We highly recommend the Barbecue Sauce on page 127 for example. You can buy the cookbook in the RoadTripFlavors Marketplace tab.)
With Sam the Selfie Stick in tow, we were prepared documenting our evening of drinking and dining.
View From the Table
After a round martinis at a cozy bar, we arrived at Bonnell's. Texas-style Americana fills the walls. Crisp tablecloths are topped with beautiful tooled leather chargers and cloth napkins. Lights are dim and tabletop candles provide a warm hue. It is our kind of dining room.
Another round of martinis arrived as we perused the menu. The four of us ordered a wide variety of Bonnell's specialties and shared bites all along the way: Oysters Texasfeller, Elk Mini Tacos, Crispy Quail Legs, Cocoa-Rubbed Filet and Pepper-Crusted Buffalo Tenderloin were only part of our tasting menu. The star of the night however was Texas Shrimp and Creamy Grits. (We have been experimenting with our own version in our home kitchen. See our recipe below.)
A memorable meal, served by an attentive staff deserved photo documentation. Sam was deployed for group table shots. Then the real fun began. As we laughed about our selfie stick, wait staff from the entire restaurant joined our photo session. How great is this?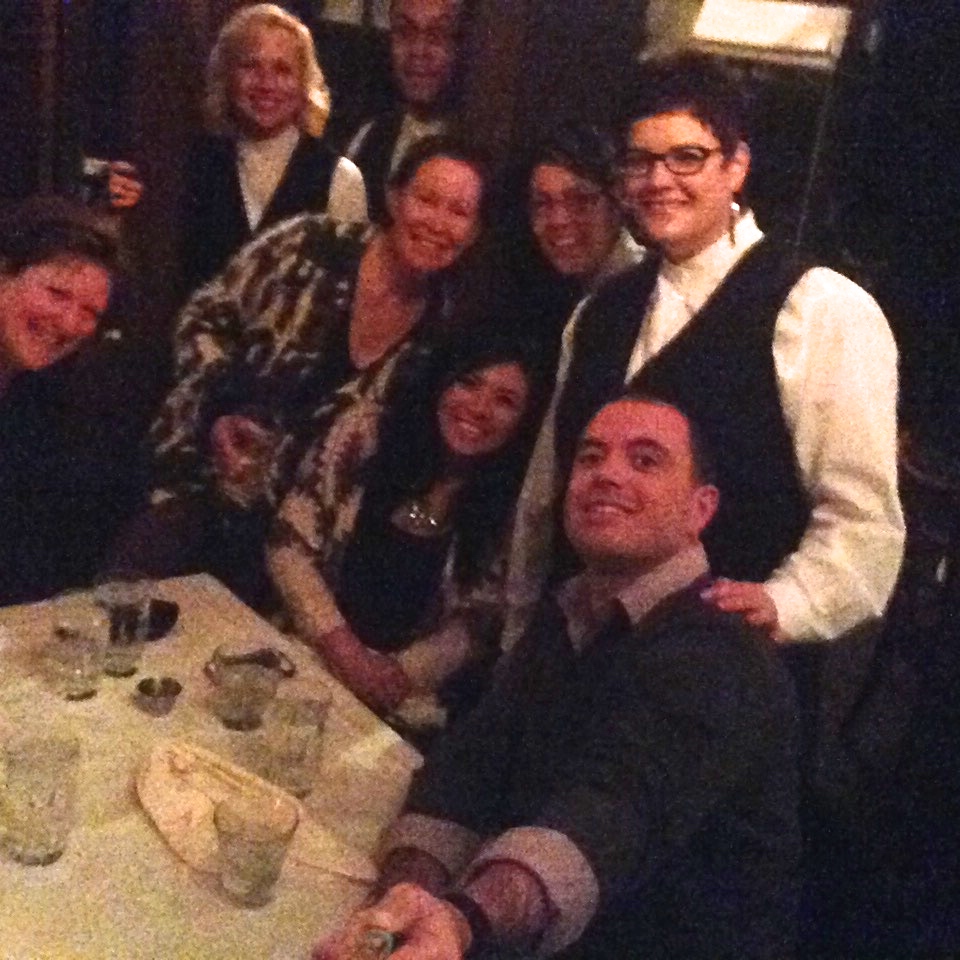 And by the end of the night, I think David and Kathee learned to appreciate Sam's prowess for awesome group photos.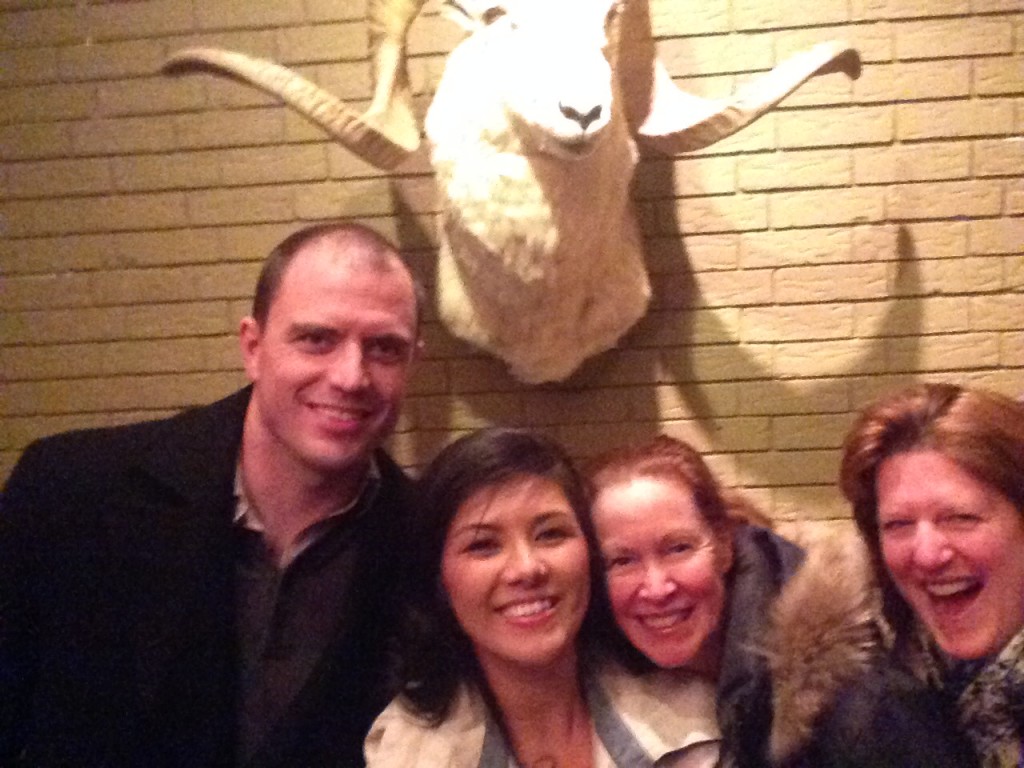 NOTE: Need the Bonnell's Cookbook or a Selfie Stick? Click the links in the right sidebar toward the top of this page and order them through the RoadTripFlavors Marketplace on Amazon.
Barbecue Shrimp with Cheesy Grits
RECIPE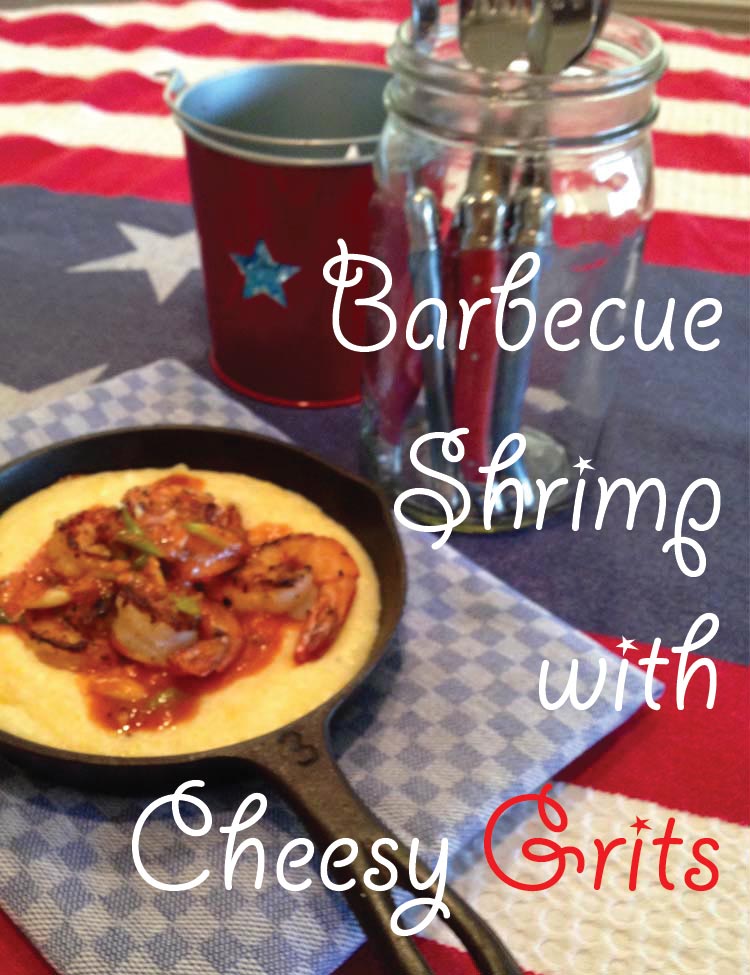 RECIPE: Barbecue Spice Mix