A Perfect Baseball Day in Boston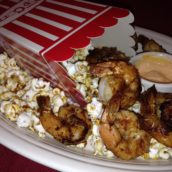 Boston, Massachusetts
A sweet and savory combination of Kettle Corn and Blackened Shrimp pair perfectly with ice-cold beer.  Who knew Kettle Corn is so easy to make and is oh, so satisfying?  Make an extra batch, because it will disappear. 
MAPPING THE DAY
Baseball season ended just a few months ago and we dearly miss it.  We are LA Angels fans and admittedly had a disappointing 2013 season.  While in Boston on vacation in September, we bought tickets to a Red Sox game at Fenway Park.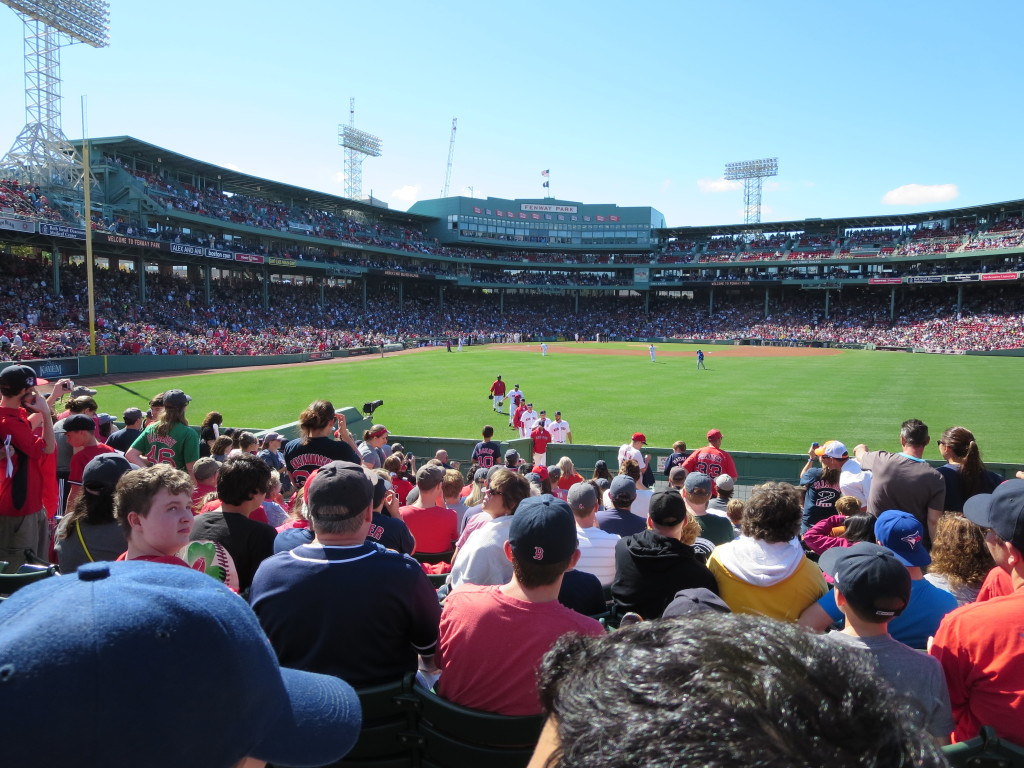 The Red Sox were gaining momentum toward the end of the season and won their game handily against the Toronto Blue Jays that day.  They also were on a roll to win the World Series.
LOCAL STORY
Fenway Park is a grand old stadium with lots of amazing traditions.  We arrived at 10:30 a.m. for a 1:00 p.m. game.  We wanted to take it all in: the neighborhood, the stadium, the food and the Boston fans.  We set out to walk the perimeter of the stadium.  There was the Bleacher Bar, the Green Monster, and the gilded statues of former team Hall of Famers.  As we rounded the corner, there was a large crowd cheering.  We had just happened upon the unveiling of a new bronze statue of Carl Yastrzemski.
He played his entire 23-year baseball career with the Red Sox and racked up much recognition for his hitting and defensive play.  He also won a spot in the Baseball Hall of Fame.  And sure enough, there he was talking with fans, posing for photos and rubbing elbows with the local press.  What a delight.  He threw out the first pitch at the game too.
VIEW FROM THE TABLE
After a day at Fenway, we took the train back to our home base in Cambridge.  We had become quite accustomed to stopping in at Legal Sea Foods Restaurant there for a beer and snack in the afternoons.  That day was no different.  We sat at the bar, ordered a beer and Popcorn Shrimp.  It was like no other we have had.  It was a perfect end to a perfect baseball day.
POPCORN SHRIMP with SRIRACHA MAYO
RECIPE: Popcorn Shrimp & Sriracha Mayo
RECIPE: Blackening Spice