Park and Go
Santa Barbara, California
We made a cozy little motel on Bath Street our home away from home in Santa Barbara. We checked in, parked the car safely in front of our room and set out to discover Santa Barbara on foot, bike, Surrey cycle and city shuttle. "Park and Go" is our relaxing way to see all that downtown and beachfront Santa Barbara has to offer without driving a single mile.
Craft brewery finds and tastings topped our list of things to do during our stay. Our first two stops are an easy bike ride or power walk from Bath Street. We started at Pure Order Brewing (410 N. Quarantina, www.pureorderbrewing.com), which has limited hours only on Fridays, Saturdays and Sundays. We happened upon the brewery on a lazy Sunday afternoon where they had a live combo playing jazz on the outside patio. It was so relaxing to listen to music, watch bocce ball games in the garden and sip on a flight of fresh offerings made right there.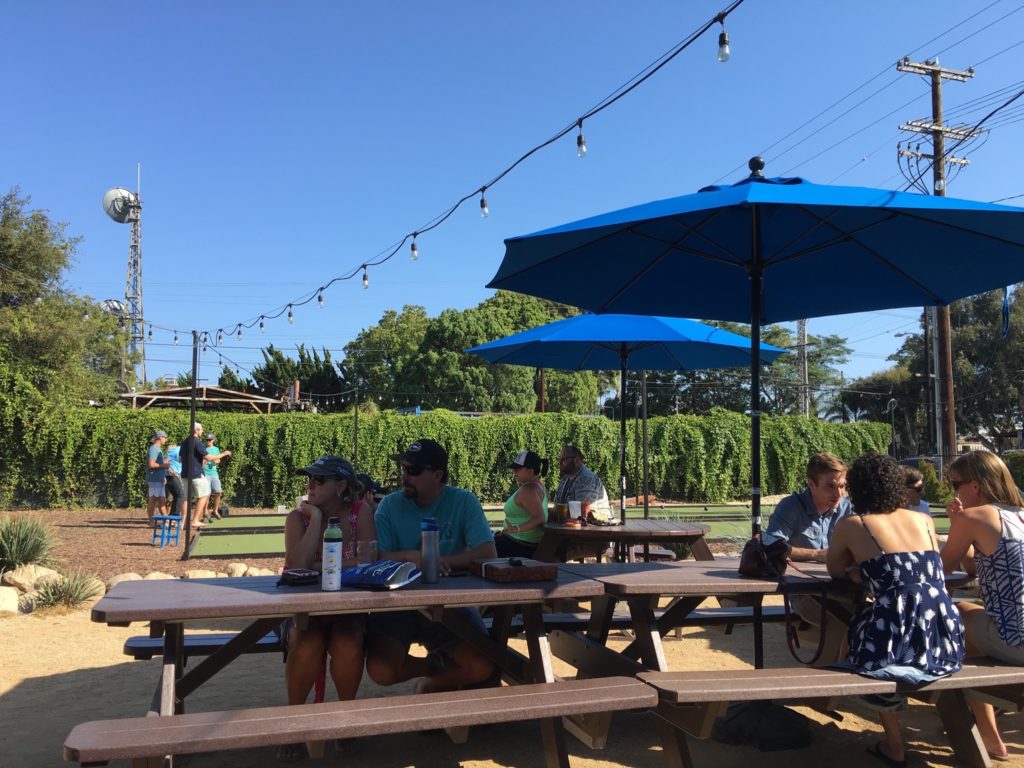 Our next stop a couple blocks away was Telegraph Brewing. (418 N. Salsipuedes St., www.telegraphbrewing.com). An old Quonset Hut lends itself nicely for an open, light and bright tasting room. Telegraph specializes in small-batch brews available on tap and bottled. We loved the place.
We hoofed it back to our hotel to freshen up for dinner. Just a block away on Cabrillo is Toma Restaurant (324 W. Cabrillo, www.tomarestaurant.com). What a find. A lovely intimate space is staffed by the nicest people. And the food is fabulous. Be sure to make a reservation and don't you dare miss the Ahi Tuna Cones and House-Made Lasagna.
Note: Our version of Ragu Lasagna with Spinach Ricotta is linked below.
The next day, we walked to Stearns Wharf, then caught the city shuttle to the end of the route in downtown SB. We strolled leisurely down State Street all the way back to the beach. Along the way we perused the shops, had lunch and brews at Santa Barbara Brewing Company (501 State St., www.sbbrewco.com), then took a detour to the Funk Zone for three craft brew stops: Brass Bear Brewing and Bistro (28 Anacapa St. Ste. E, www.brassbearbrewing.com), Lama Dog Tap Room & Bottle Shop (116 Santa Barbara St., http://bit.ly/2cQIdux) and Figueroa Mountain Brewing Co. (137 Anacapa St., Ste.E, www.figmtnbrew.com). Each Funk Zone location has its own great vibe and lots of beer varieties to taste.

The craft beer culture in Santa Barbara is vibrant, varied and very fun. And keep in mind, this area is busting with local wine tasting rooms as well. To each their own!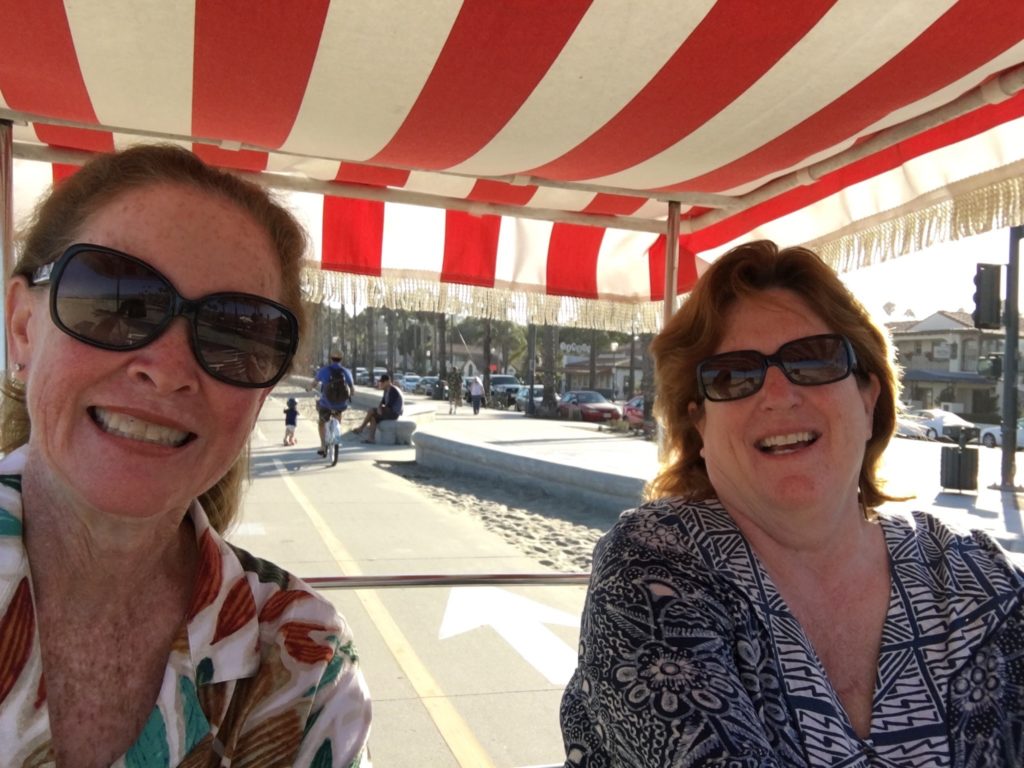 That evening we borrowed the hotel's Surrey cycle for a sunset cruise along the beach. What a delight to "Park and Go" see Santa Barbara on foot, cycles and shuttles.
Recipe