Overseas Highway Leads to Relaxation Mode
The Florida Keys
With so many places to explore, the Florida Keys are a wonderful vacation destination.   We've been there a couple times.  Great food, nightlife, history, water activities and natural beauty call us back for more.
Mapping the Day
The drive from Miami to Key West is a three-hour adjustment from a hectic scene to a true vacation escape.  Congestion of the big city gives way to quirky roadways that skirt Everglades National Park, then on to the Overseas Highway.   Soon views of shimmery waterways, bridges, crocodile crossings, palm trees, souvenir shops, conch shells, tropical bars and fishing vessels reconcile your senses for relaxation mode.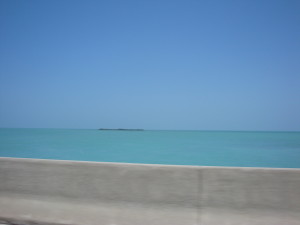 Local Story
Our RoadTrip through the Keys also gave us ideas for future day trips during our stay. After a couple days of exploring Key West, the southernmost point in the United States, we decided to head back north about 30 miles to Big Pine Key.  The National Key Deer Refuge is located there.  A small species for deer, not much bigger than our Labrador Retriever, wander freely among residences, businesses and open spaces.  We waited until dusk and parked our car at the far end of Key Deer Blvd.  Soon, the tiny deer began to appear in the distance.  They are federally listed as endangered, so we sat in our car to keep our distance.  We saw a herd of about 30 in a short time.  There was even one brave deer who came up to our car window for a look at us.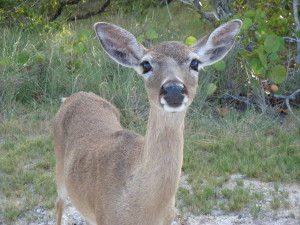 View from the Table
On our way back to the highway, we noticed directional signage for "No Name Key".  Who can resist to find out what that is about?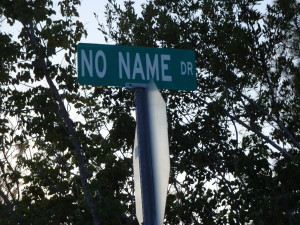 So we turned left and soon found our way to the No Name Pub.  Upon entry, there are just a few tables and a high bar where locals drink Bud Light and eat casual meals.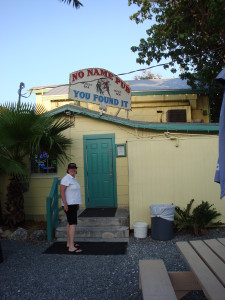 We decided to stay for a while.  We ordered our Bud Light and a side of Smoked Fish Dip.  The dish can be found all over the Keys, but No Name Pub makes a good one.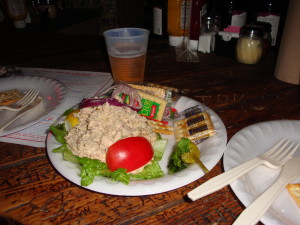 Here's our version of the savory smoked fish dip we found at restaurants throughout the Keys.  You can make it with leftover fish from the night before, or even open a can of good quality tuna in a pinch.  It's an easy appetizer.
No Name Smoked Fish Dip
RECIPE