Hula in Hilo
Hilo, Hawaii
Revelers celebrate hula dancing annually at the Merrie Monarch Festival in Hilo. The festival is named for King David Kalakaua, known as the "Merrie Monarch," who ruled the Hawaiian kingdom in the late 1800s. He was an advocate of Hawaiian culture, especially music and dance. Protestant missionaries, who ventured to the Hawaiian islands in the early 1800s, had suppressed local traditions. They deemed them as heathen rituals. The king championed a renewal of Hawaiian culture during his reign. He said, "Hula is the language of the heart, therefore the heartbeat of the Hawaiian people".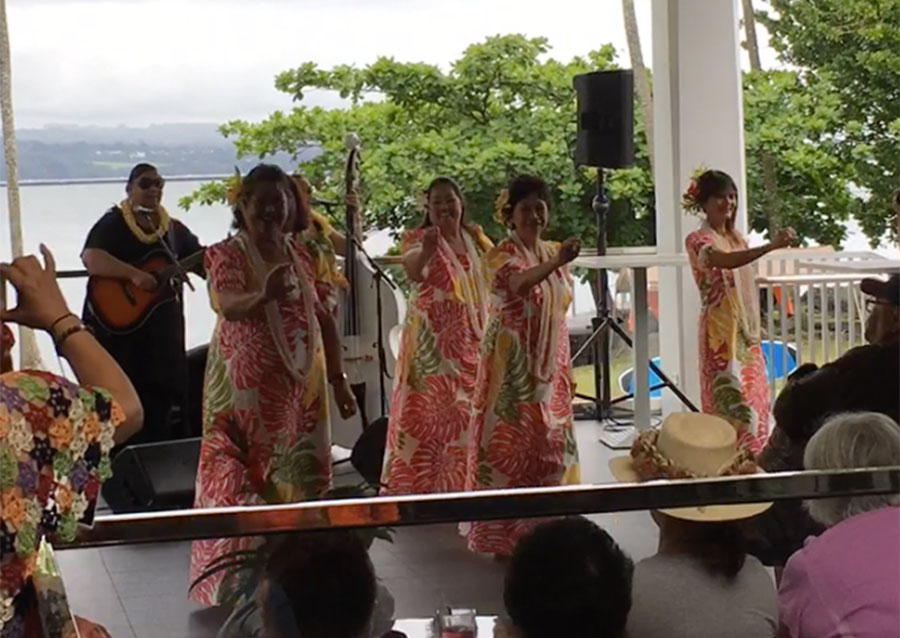 Our arrival in mid-April landed us right in the heart of this joyous gala in honor of Hawaiian culture. We were fortunate to find a hotel room as hula-loving Hawaiians converged on the tiny town for the festival. We were in Hilo for only 24 hours, but we joined in the wonderful celebration of crafts, food, language and hula.
Embracing traditions and certainly local fare is always top of mind in our travels. One of our first meals in Hilo was a typical Hawaiian lunch platter with Hawaiian short ribs, kailua pork, white rice and delicious potato mac salad. Here's our version, which will be a perfect side dish for summer BBQ fare.