Day Trip to San Juan Capistrano Inspires Carnitas Recipe
San Juan Capistrano, California
The RoadTripFlavors Carnitas recipe below is inspired by a recent day trip to San Juan Capistrano. In the railroad depot town, a long heritage of Spanish and Mexican influences delivers a delightful day trip. It is full of history, charm and great dining all within walking distance of the train station.
Mapping the Day
Take a day trip to Downtown San Juan Capistrano by train. It is easily linked throughout Southern California by Metrolink from Los Angeles, San Diego and the Inland Empire and Amtrak's Pacific Surfliner. There is frequent service, by California standards, to the centrally-located downtown station. A carefree day, without the strife of traffic congestion and parking, quickly becomes a visit to simpler times of the past.
Local Story
When the whistle blows in the distance, the clack, clack, clack and roar of an arriving train is almost deafening at Sarducci's Capistrano Depot restaurant. But it puts you in the mood for an exciting day in the historic town. The train tracks line an airy outdoor patio dotted with colorful umbrellas.  It opens at 8:00 a.m., so it is a perfect place to start with a cup of coffee and breakfast.

Old California charm is quickly realized with the 200-year-old Mission San Juan Capistrano in view. It is worth the price of admission to see the acres of lovely gardens and ruins of the Spanish mission life. For those who were educated in California schools, you will certainly be reminded of your 4th grade Mission project. There are many other stories of San Juan Capistrano to explore: The "Miracle of the Swallows" return each year, California's oldest residential neighborhood called Los Rios, the notorious locals "dive bar" and an early California vineyard and winery. A leisurely day can be filled with strolling through California history, shops and restaurants.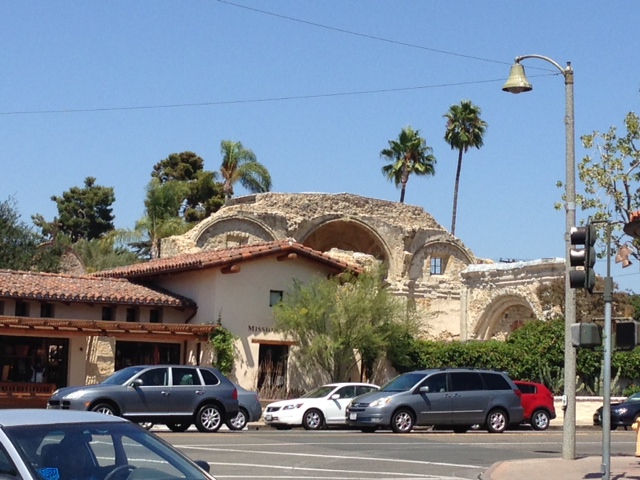 View from the Table
El Adobe de Capistrano restaurant is housed in two joined California State Historical Landmark buildings that date back to 1797 and 1812. The interiors of old structures were artfully refurbished in early 2000s for a pleasant dining experience. Even President and Mrs. Nixon frequented the restaurant during their stays at the Western White House in nearby San Clemente. They were known to order the chile relleno, shredded beef taco and chicken enchilada combination. There are so many authentic Mexican favorites on the menu, but Carnitas Michoacan is the RoadTripFlavors-recommended dish. And, if you take the train, you can throw back a couple icy Margaritas with your meal. They are fantastic.
Carnitas de Capistrano
RECIPE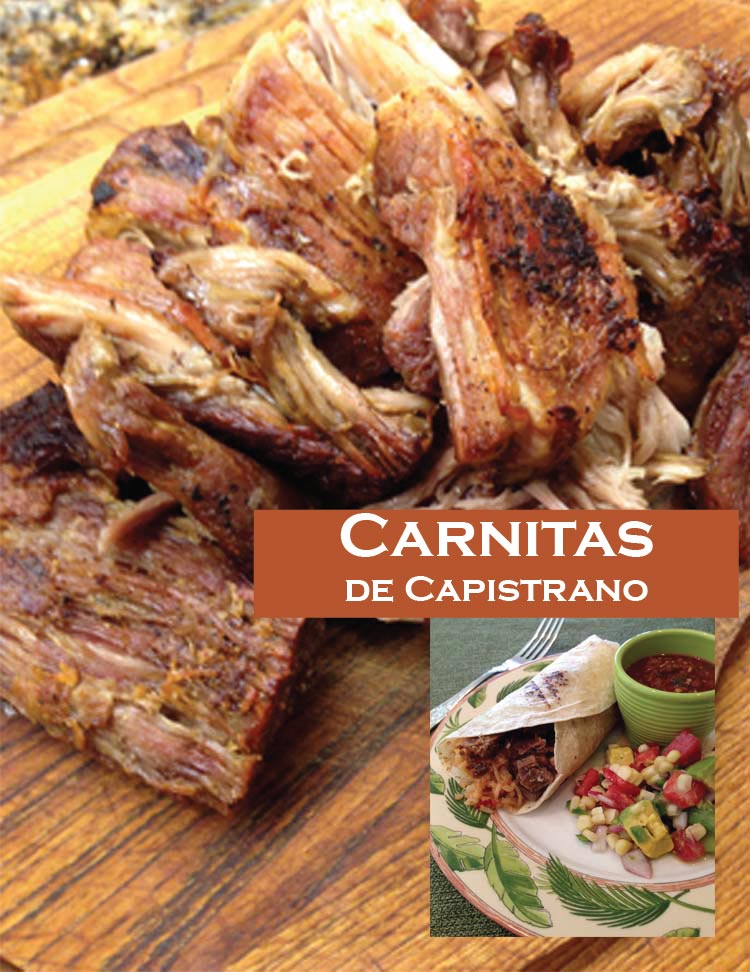 Our Spanish rice recipe is epic (if we do say so ourselves). Join our RoadTripFlavors Fan List and you will receive the easy recipe.