Chronicles of People Watching
Santa Ana, California
We could write a book about our people-watching habit.  As we slurped on French onion soup a few weeks ago at a popular scene in Santa Ana, our view of the bar and adjacent tables gave us new chapters for our ever-growing chronicles.  And, the soup at Chapter One was fabulous.  Our recipe below skips cheese.  There is just lots of oniony flavor.

MAPPING THE DAY
Chapter One
A fedora-clad young man was perched at the bar.  He and his friend were almost giddy as they sipped a glass of George Dickel House Black Label No. 8 80 Proof.  "How does this stand up to the Barrel Select 86?", he asked of the barkeeper.  "Barrel Select is more rich and silky," as he reached for the small-batch bottle.  "What are you celebrating?"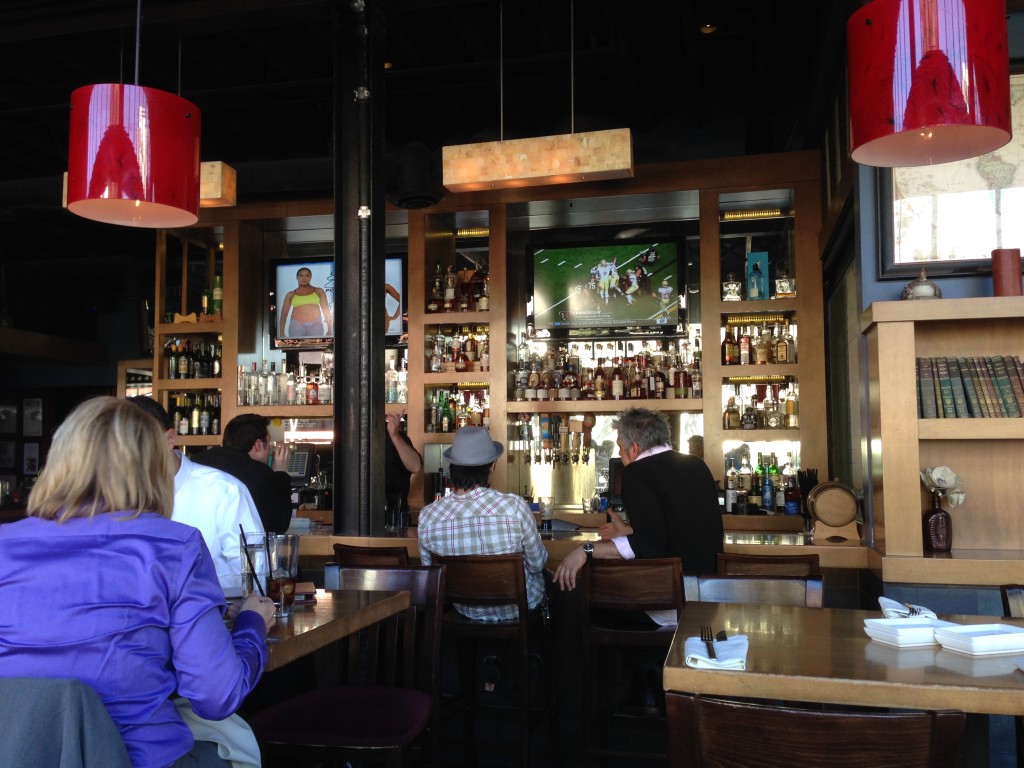 At the table next to us, the server delivered a glass of red wine.  The lone lunch diner was quite dapper in suit and tie accented by suspenders.  His phone rang just as he took his first sip of wine.  He pulled his cell from the jacket hanging on the adjacent chair and stepped outside the front door.
"People day-drink here.  Look at this place on a Monday afternoon.  It is packed," I marveled as we perused the menu.  "It must be the proximity to the courthouse," Karen replied in a matter-of-fact tone.  "They are either celebrating or drowning their sorrows after a court appearance."  We both chuckled.
"We are going to win this one, I am confident," said our table neighbor as he re-entered the restaurant. "See you in a few minutes."  He quickly gathered is jacket, threw cash on the table and hastily took another gulp of red.  As he gestured to the server, he waved and dashed to his car across the street.  The engine sound of white convertible Porsche reverberated on the windows as he sped away.
LOCAL STORY
Observers of human nature, we often seek out interesting people-rich places.  What is the harm of a little people watching?  We listen, we watch, then fill in the gaps with our own storybook endings.
VIEW FROM THE TABLE
We privately concluded that the whiskey drinkers were celebrating the Fedora-clad man's judgement in probate court for his great aunt's fortune.  And the wine drinking sports car driver?  Definitely a DUI attorney. Made sense to us as we giggled and decided on three dishes to share: French Onion Soup, Adobo Chicken Wings and Fish & Chips.  Excellent choices at Chapter One.
Our Double Onion Soup recipe focuses on onion flavor.  Carmelized onions are drowned in sherry spiked beef broth.  Individual servings are topped with crunchy onion bits for another punch of onion flavor.
DOUBLE ONION SOUP
RECIPE