Beginning of the Summer Season
Lake Arrowhead, California
It's the beginning of summer! Regardless of our Memorial Day weekend gathering venue, be it picnicing, backyard barbecuing or hunkering down inside for the baseball game on TV, we love chips and dip with ice cold beer. We make a quick Pan-Roasted Veggie Dip to get the party started. It is fresh and homemade. See the recipe below.  
P.S. This Memorial Day, be sure to take a moment to remember those who died in military service of the United States of America.
Mapping the Day
Memorial Day weekend traditionally marks the beginning of the summer season in Lake Arrowhead. Boats launched on the lake, retailers stocked for incoming shoppers, restaurants staffed for the influx too as the mountain community prepares for the holiday weekend. Trouble is, summer weather rarely cooperates on this hyped up beginning-of-summer weekend in the mountains.
Here's a screen shot of the Arrowhead Lake Association webcam today: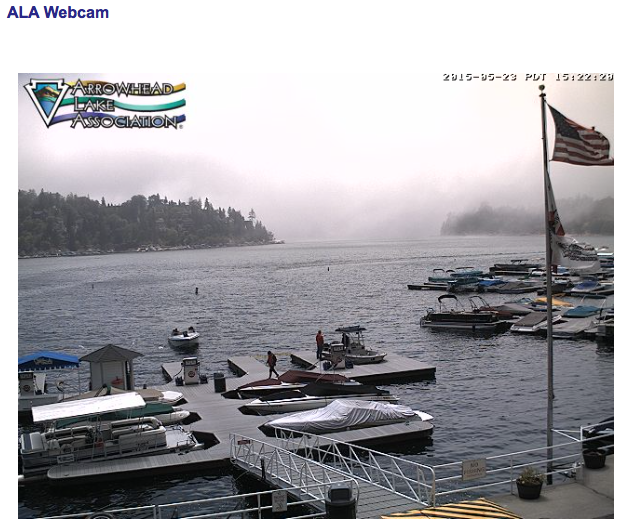 Brrrrrr.
Local Story
In lieu of lake activities in May when we frequented the mountains, K.O. and I often loaded up our little red Jeep and cruised offroad to the warmer desert side of the mountain.  Ahhh, sunshine. (Photo taken in 1997.)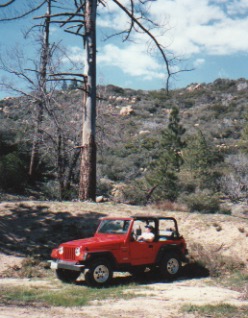 View from the Table
After a day of offroading, we preferred our Memorial Day barbecue in the comfort of home. We loved to grill, make mayonnaise-based salads, load the cooler with ice and beer and munch on chips and dip. This is certainly not an everyday menu, but in moderation is delightful.
Pan-Roasted Veggie Dip
RECIPE