Balboa Island: Sunny California Lifestyle and Balboa Bars
Balboa Island, California
Summer visitors are drawn to Balboa Island for its sunny California lifestyle.  They are also lured by a famous confection called the Balboa Bar: a block of creamy vanilla ice cream, dipped into melted chocolate and coated with toppings like toasted almonds, oreo cookie crumbles or butter brittle.  Our version scales the portion down to what we call "Bal Bar Bites".  There's more chocolate and toppings that way!
MAPPING THE DAY
Stepping out on Coral Street Public Pier suddenly streamed many of my childhood memories.  Years ago just below the pier, our family and friends would rake the sand after the high tide retreated and pitch a few umbrellas to claim our piece of waterfront for the day.  My friends and I would swim out to the moored catamaran to pass through the watery tunnel of its hulls.  I remembered my panicky feelings as I took my maiden solo voyage in a Sabot sailboat from that pier as well.
Many summer vacations with my family were happily spent on Balboa Island.  Every day was filled with outdoor activities in the warm Southern California sunshine.  The pier was my compass then.  Once I was back there, both on land and in the water, I knew our home base was just up the street.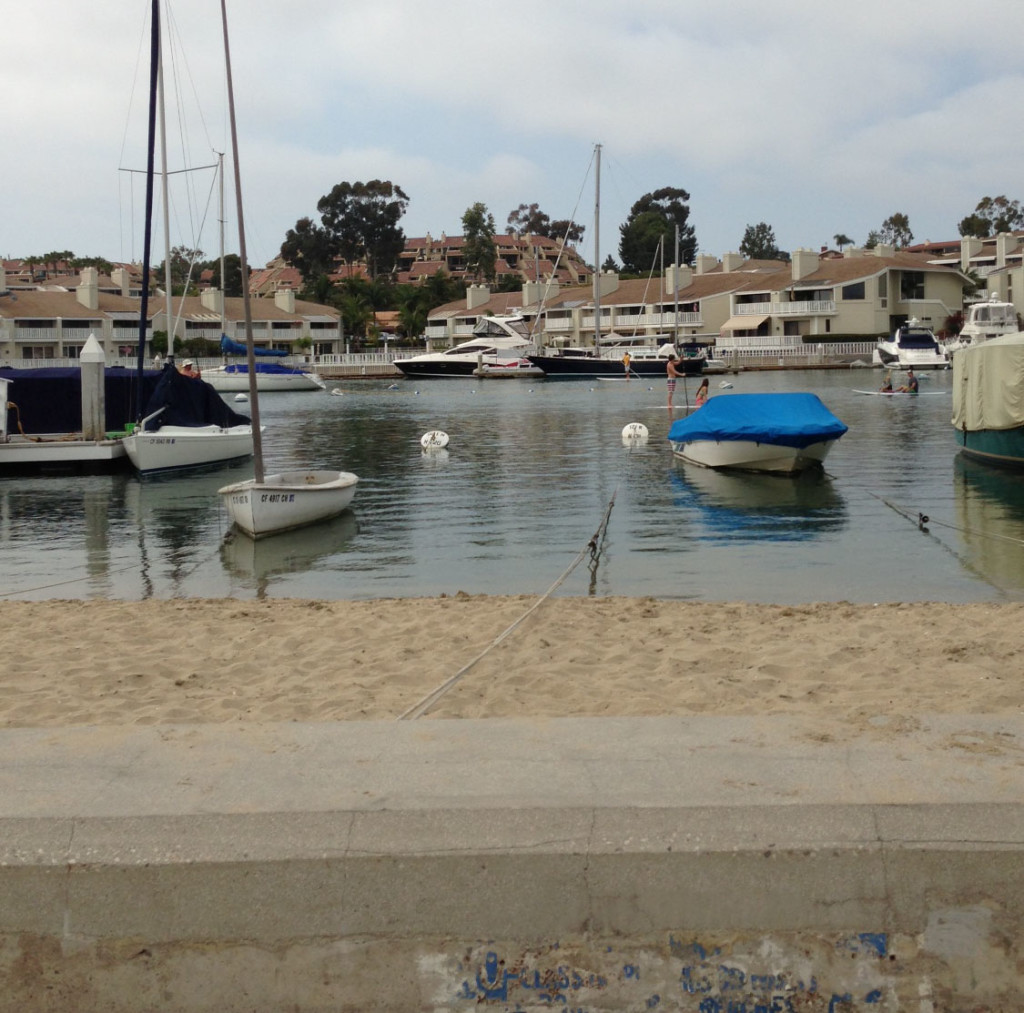 LOCAL STORY
The island really has not changed much in 50 years.  Granted, many of the humble beach bungalows of the early 1900's have been replaced by modern mansions, but the lifestyle has nearly stood still.  Kids still dig giant holes in the sand for their days project.  Health-conscious residents use the three-mile perimeter of waterfront sidewalks as their daily walking course.  Hershey's Market still sells crock cheddar cheese spread.  And the ferry still carries pedestrians, bicyclists and automobiles from the island to the peninsula and back.
VIEW FROM THE TABLE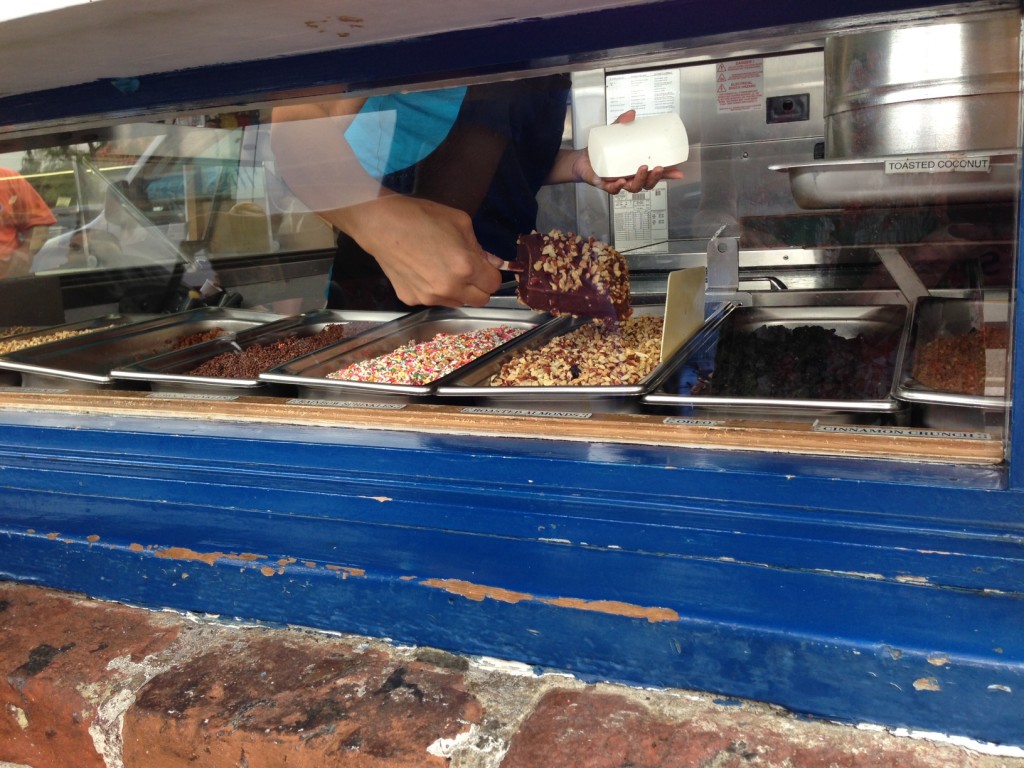 After dinner on warm summer evenings, we would often walk to the main shopping street.  Awkwardly stepping in my rubber beach walkers (as we called them then), my mind would be filled with anticipation.   Which toppings would I choose for my "Bal Bar"?
BAL BAR BITES
RECIPE