Bahn Mi Meets Texas
Fort Worth, Texas
It was certainly not a typical Bahn Mi sandwich.  Elements of the traditional Vietnamese sandwich, like the roasted pork and pickled vegetables, were "Tex-ified".  We were inspired by the flavors and textures of the "Bourbon and Coke Pork 'Bahn Mi' Taco" at the Woodshed Smokehouse.  With our Texas experience, we infused our RoadTripFlavors style for our Jacked Up Pork Tacos.
MAPPING THE DAY
We are always drawn to waterways on our RoadTrips.  The Trinity River winds through Ft. Worth offering scenic walkways, wildlife refuge and restaurants with a view. A riverfront restaurant near downtown Ft. Worth staged a perfect birthday lunch for our recently re-located loved ones.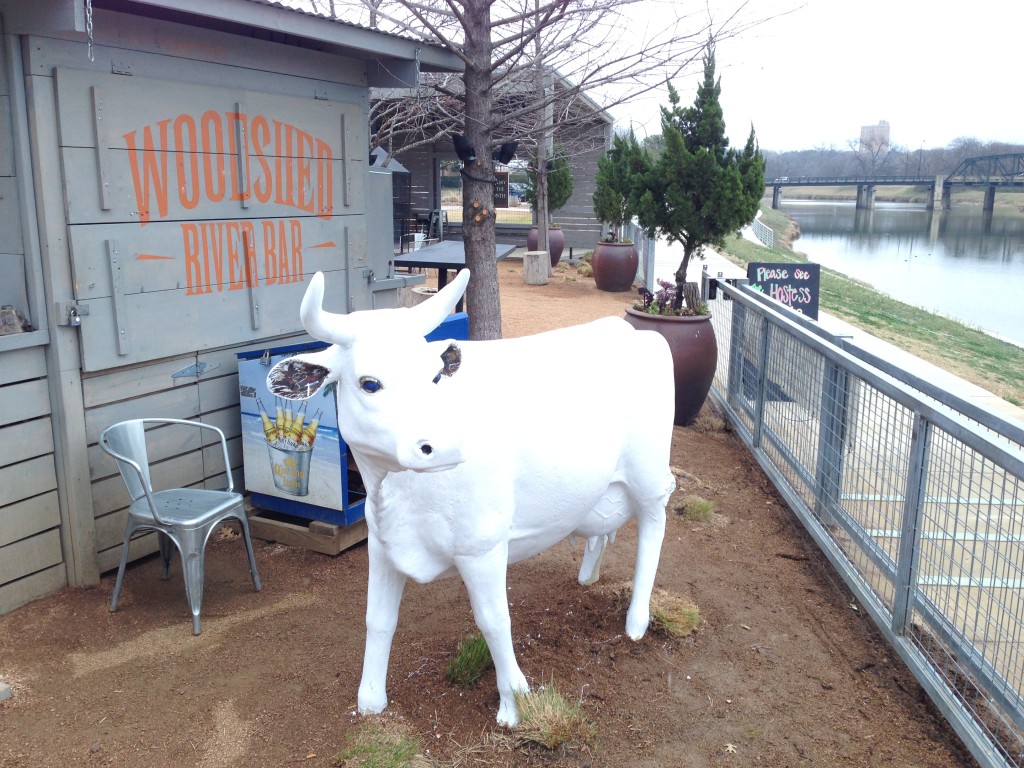 LOCAL STORY
Our trip to Texas was not primarily for touring, but visiting family.  That is especially true since our 20-month-old granddaughter has a schedule to uphold.  She was a trooper when we took her to a trendy smokehouse restaurant on the river for her parents' birthday celebration.  She endured the lunch, but much preferred the walk along the Trinity River afterward.
VIEW FROM THE TABLE
Smoke wafts from the outdoor ovens and open fire pits situated all around the restaurant.  Grilled, roasted and slow-cooked meats are the specialty of the Woodshed Smokehouse.  But these are not typical Texas smoked meat dishes.  Every offering takes ingredients to a new level.  It was surprising and extraordinary.
RECIPE
We know our readers.  You are typically not going to smoke your own pork roast for 18 hours after marinating it for 24.  We have developed a RoadTripFlavors version of smoky pork that is marinated and then slow-cooked in the crockpot while you are at work or having fun.  Enjoy!
Jacked Up Pork Tacos
with Pickled Slaw and Whiskey Sour Broth
RECIPES