5 Things About Oslo
Oslo, Norway
There are five things about Oslo, Norway that we took to heart: cleanliness, hardiness, trustworthiness, openness and thriftiness. We spent a day and a half combing the streets, parks, and places throughout the city and learned about the Norwegian culture first hand. We loved everything, except #5.
#1 Cleanliness: the city, waterways and landscape are crystal clean. From the moment we entered the Oslo fjord, we were enchanted by spectacularly pristine views. Deep blue water was framed by clear blue skies and white puffy clouds with edges of stormy grey. The unobstructed colors of nature took our breath away. In the city, we saw park benches being washed down, bicycles, strollers and public transportation preferred over cars and litter-free streets.

#2 Hardiness: Norwegians don't let cold weather interrupt life. Our visit to Oslo was in late April and it was pretty chilly. We were bundled in down jackets with hoods, scarves and many layers underneath. But locals wore short sleeves, exercised in the parks and even sailed in the harbor. Brrrrrrrr.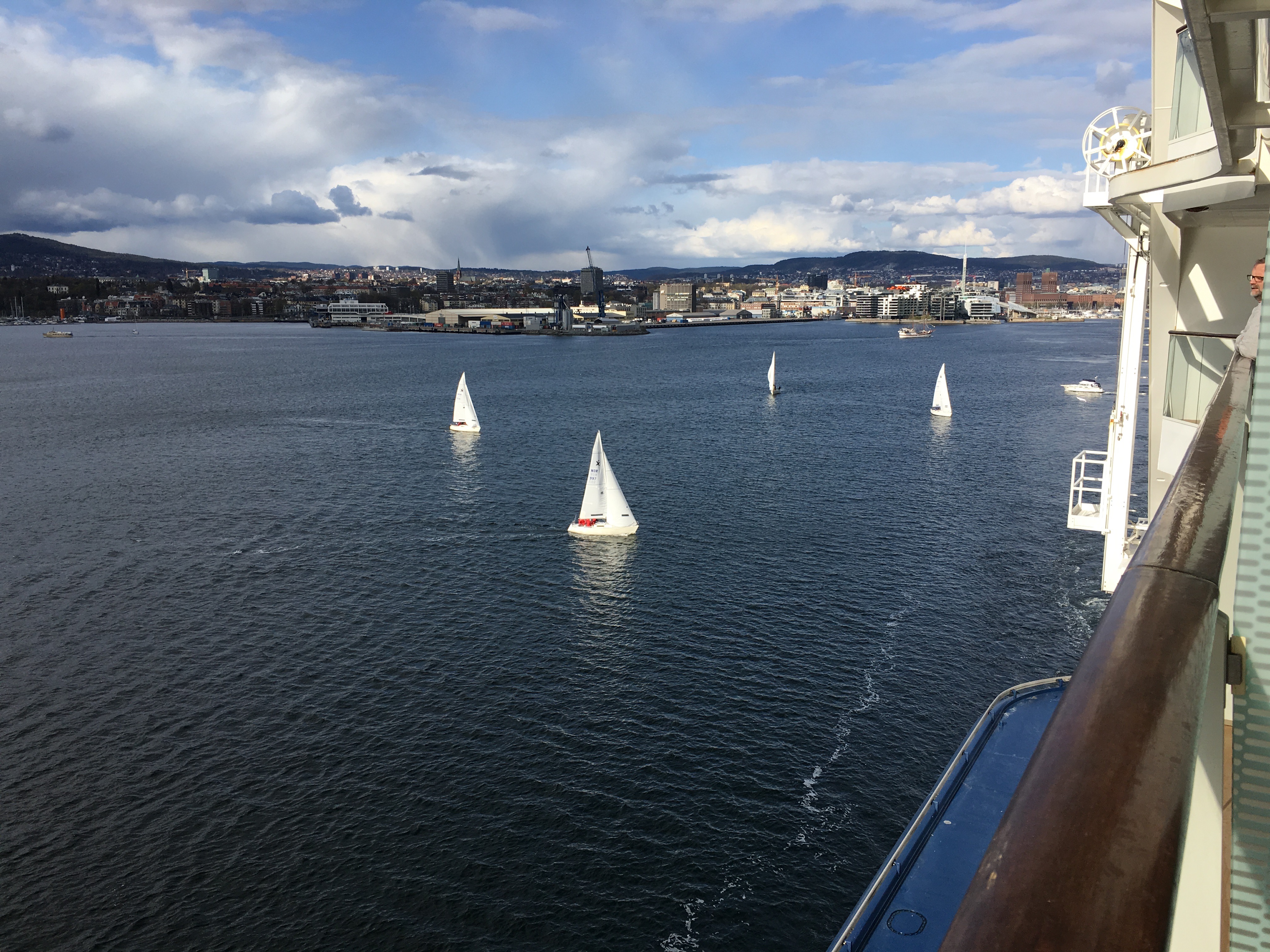 #3 Trustworthiness: babies sleep safely outdoors. We sat in a waterfront cafe for lunch next to a young woman and her mother. When the daughter went to the restroom, she left her mother with a small device. Then the mother went to the restroom and returned the device to the daughter. They soon left the table. We observed them just outside the cafe where they went to a parked stroller. The daughter then picked up her baby, wrapped in a heavy down blanket, who had been sleeping in the stroller while they were in the restaurant. Yes, our jaws dropped. Another local next to us eased our anxiety, however, and informed us this is a common practice in Oslo. He told us that the baby was warm and settled in the stroller outside. The device was a baby monitor. He said, "no one would ever steal a baby here."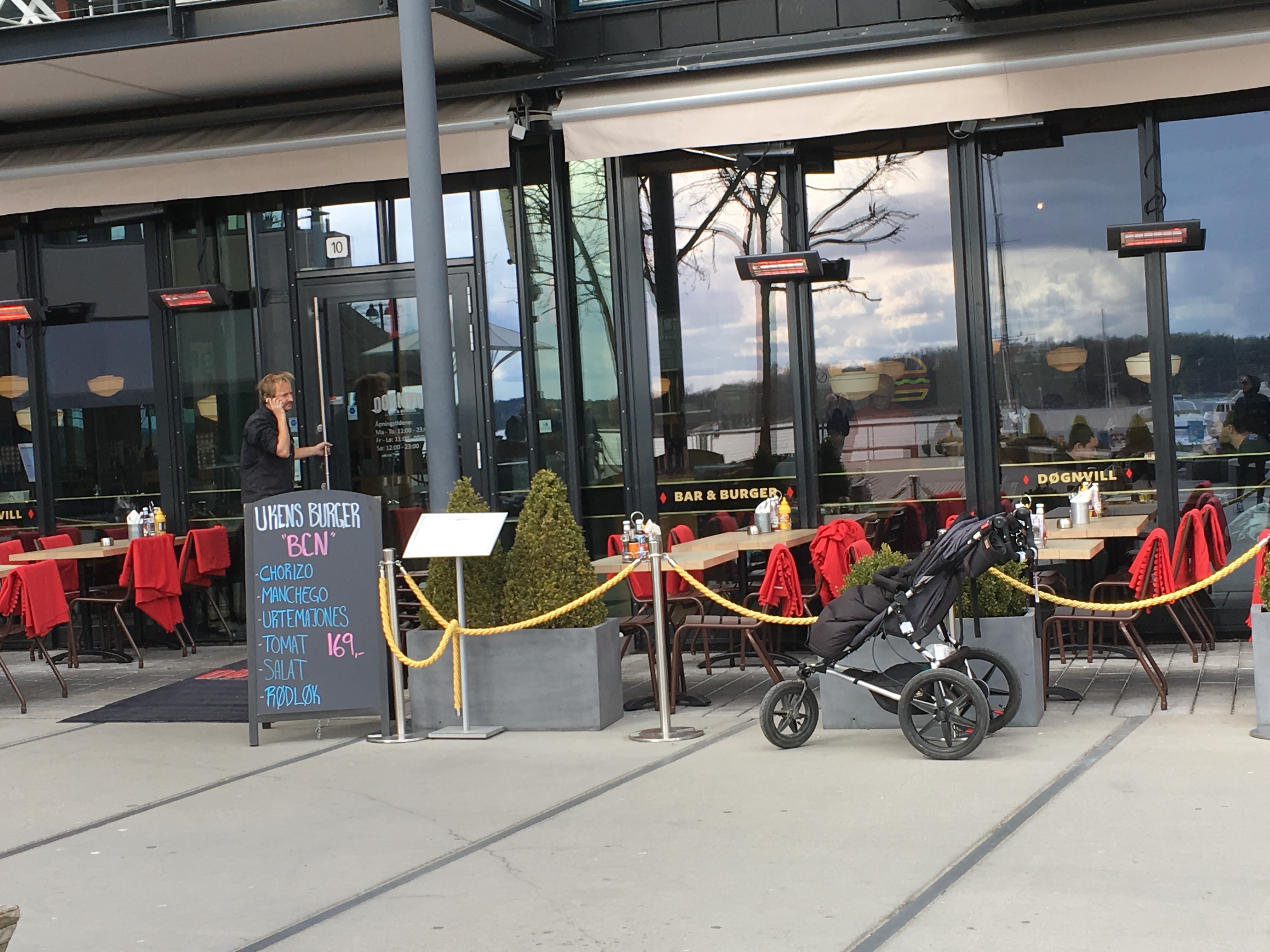 #4 Openness: no need to cover up sandwich goodness. A piece of bread is just the palette for amazing toppings on the ubiquitous open-faced sandwiches (Norwegian smørbrød) found in Oslo. Why cover up the fabulous fillings like smoked salmon and scrambled eggs, shrimp in dill mayonnaise sauce with salmon roe, or minced meat patty and grilled onions with more bread?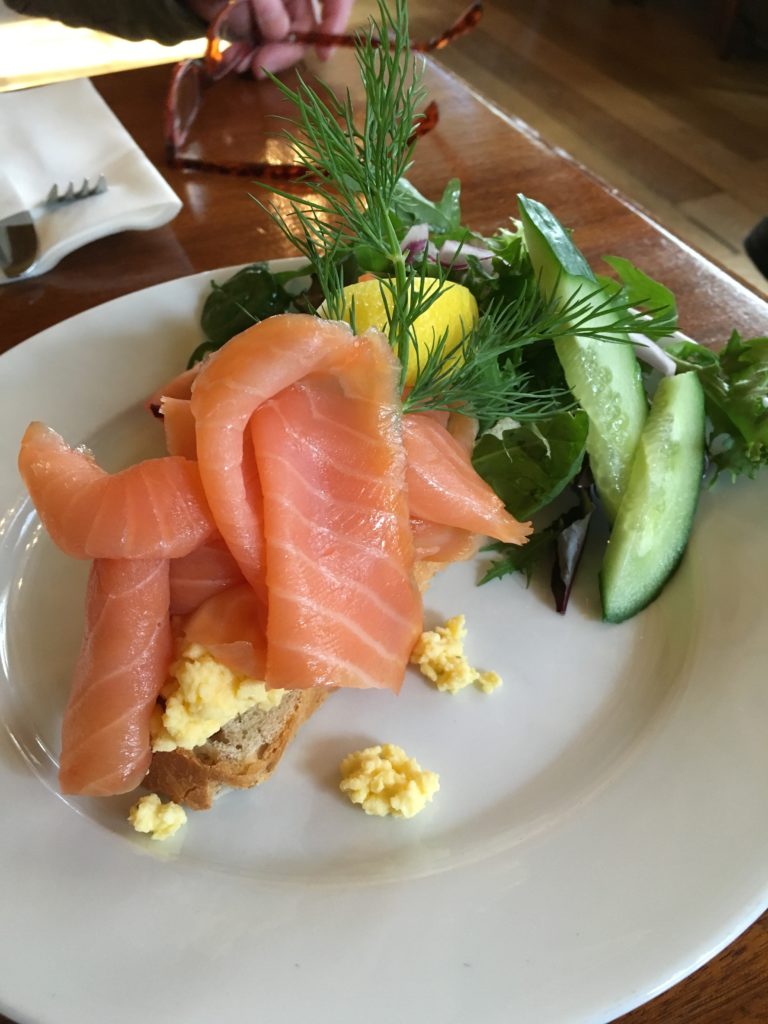 #5 Thriftiness: beer is budget-busting. Our typical travel day wherever we go entails a lot of walking. It is the best way to see a new place and also burns calories so we can justify all the beer we want to drink later in the day. Not in Oslo! Beer is outrageously expensive. We paid on average about $12 per pint. And, a couple pints were even $20 each. Skål!
We loved the open-faced sandwich idea. Less bread, more protein! So we took the lead from a meal we had at a downtown Oslo restaurant and made and a sandwich with some kicked up flavors, you know, RoadTripFlavors-style. Peppered dry smoked salmon and fluffy scrambled eggs are accentuated by a creamy sauce on top. We also prefer the scrambled eggs hot, rather than chilled like in Oslo. Here's the RoadTripFlavors version of an "Open Sandwich" with Smoked Salmon, Scrambled Eggs and Lemon Dill Sauce.