California Hanukkah
Mission Viejo, California
In the RoadTripFlavors kitchen, we are always experimenting with our own versions of traditional recipes. We enjoyed potato latkes with applesauce at a Hanukkah celebration. They were delicious and passed the test of perfection when everyone went back for more and more. For our California Latkas (see recipe below), traditional potato latkes are spiked with Serrano peppers (optional, of course). Happy Hanukkah!
Mapping the Day
Friends and family gathered to celebrate Hanukkah. Even though only one of us is actually Jewish, the ten of us observed traditions, embraced new flavors and showed respect for ways other than our own. We recognized that Hanukkah celebrates the triumph of light over darkness.
Local Story
Like many of us, I have reflected this past week after the tragic events in San Bernardino. The darkness has come so close to home now. I have concluded that many in our nation, throughout our world, have become obsessed with violence. The use of violent words, gestures and actions are common and accepted as normal. It is so scary.
View from the Table
Back at our Hanukkah dinner table, we ate latkes with applesauce, matzo ball soup, stuffed cabbage rolls, kugel, babka and challah. And at the focal point of our food and laughter, a giant menorah stood in the center of the dinner table.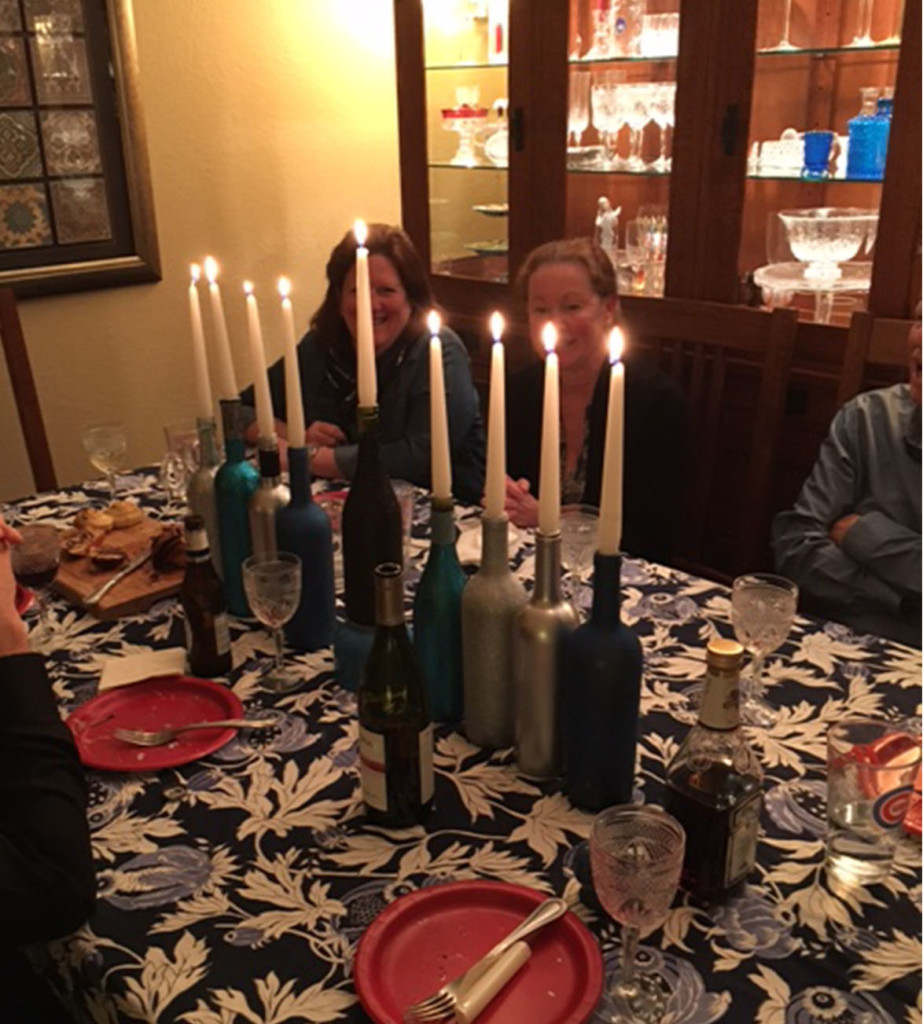 Since it was the only time we were to be together this season, we lit all nine candles (a little early).  It was a beautiful symbol of light and hope. Sadly, hope is not enough. We all want to find ways to shed the grip of violence from our lives. Change is not easy. But isn't it worth a try?
California Latkes
with Serrano Applesauce
Latkes Recipe
Applesauce Recipe