Stagecoach Stop For Lunch in the Santa Barbara Foothills
Santa Barbara, CA
MAPPING THE DAY
Just a short drive north of Los Angeles on Highway 101 is the magnificent coastal town of Santa Barbara.  It is an ideal destination for a weekend RoadTrip with plenty of restaurants, stunning natural beauty, shopping, local events and nightlife.
LOCAL STORY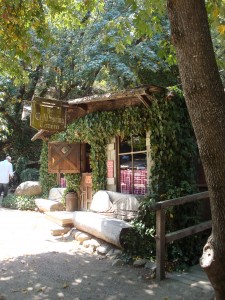 KO and I have wanted to visit Cold Spring Tavern (http://coldspringtavern.com), located in the foothills above Santa Barbara, ever since Rachel Ray on The Food Network dined there on one of her travel shows.  We ventured up the hill on Highway 154 and turned left on Stagecoach Road.  Suddenly we were back in the late 1800s when stagecoaches transported people, goods and correspondence north and south from Santa Barbara to San Luis Obispo along a rugged trail through the fabulous Santa Ynez Valley.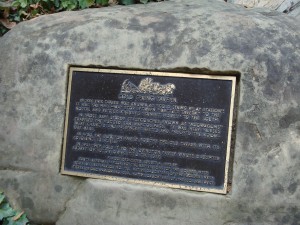 VIEW FROM THE TABLE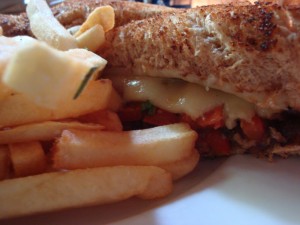 A group of structures that date back to the original stagecoach stop still house a watering hole and restaurant.  You can opt to dine and drink outside as well.  We were there for lunch, so the restaurant's famous grilled tri-tip sandwich sounded a bit heavy.  Next time!   At our table we shared several items: Chile Verde, Charbroiled Tavern Burger and a very special toasted cheese sandwich.  Everything was excellent in a rustic and charming setting.
After lunch, we headed down into the valley for some wine tastings.  I will save that story for another post soon.
Roasted Red Pepper and Onion Jam Toasted Cheese Sandwiches
RECIPE: Sandwich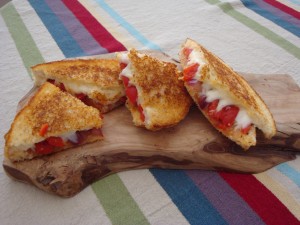 Onion Jam
RECIPE: Onion Jam