SoCal Sizzle Cuisine
Newport Beach, California
July is National Grilling Month and we have been sizzling chicken, beef and fish on the grill nearly every day. Our new rendition of Pollo Asada Soft Tacos with Avocado, Fresh Corn & Black Bean Salad is certainly our stand-out menu of the month. Prep in advance for easy entertaining around the grill. This is So-Cal Sizzle cuisine at its best.
Mapping the Day
The coast was a welcomed respite from inland heat and humidity yesterday. We were not the only Southern Californians escaping the heat in Newport Beach. Freeway and street traffic hindered our quick passage, but the extra time on the road was worth it. The temperature dropped 10 degrees, salty air soothed our bodies and a slight breeze fanned our gentle cooling.
Local Story
Our favorite locals haunt was wonderful as usual. It is so relaxing to sit harbor-side, sip cold beverages and dine on fresh, California-style offerings.
After lunch, we drove through a Newport Harbor neighborhood for some high-end people watching. What a lifestyle. Where else will you see a wood-customized Mercedes Benz Sprinter with restored vintage surfboards on top, a convertible Bentley and row after row of yachts moored in the harbor in rapid fire?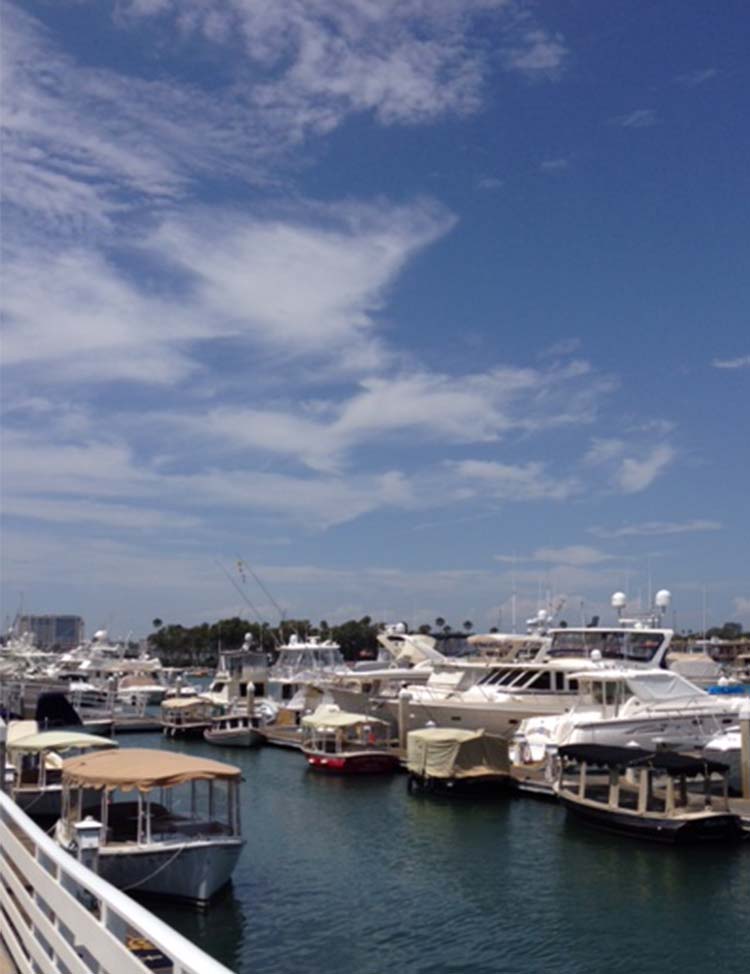 View from the Table
There was excitement in the air for the upcoming weekend. Boaters loaded food and supplies for coastal cruising and beachfront residents prepared for outdoor entertaining. The frenzy inspired us for our own weekend plans. It is time for some SoCal Sizzle. It's grilling night …. again.
Pollo Asada Soft Tacos with
Avocado, Fresh Corn & Black Bean Salad
RECIPE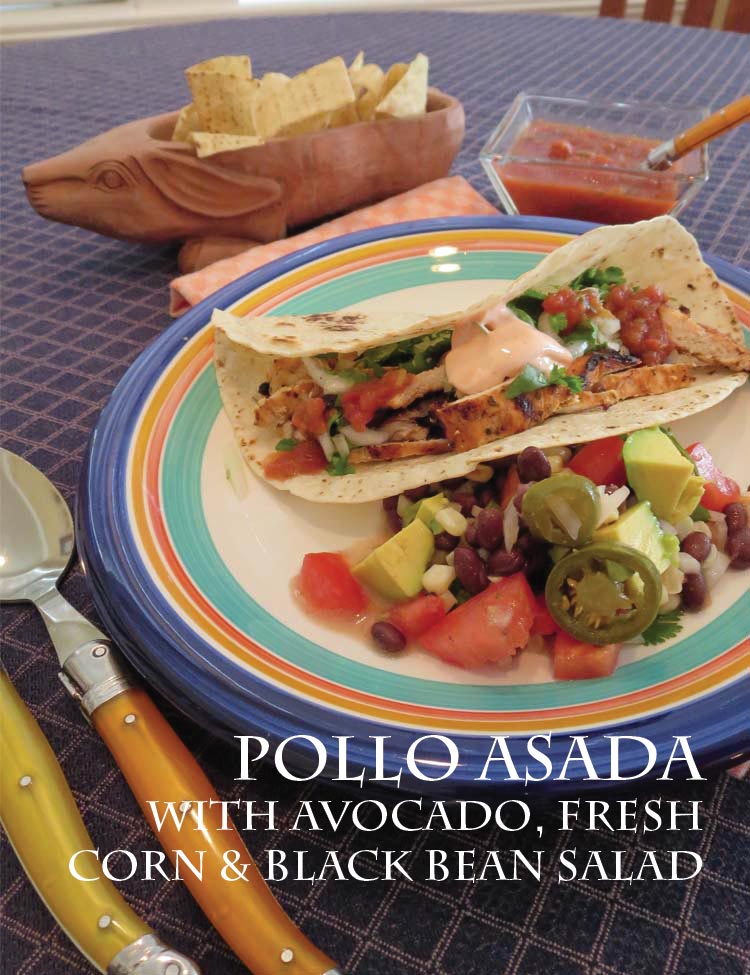 RECIPE: Avocado & Black Bean Salad