Passions of a Painter Captured in One Dish
Santa Fe, New Mexico
MAPPING THE DAY
As we took in the story of her life and paintings, one word came to mind to describe Georgia O'Keefe: stout.  She was bold, brave and determined.  She was passionate, firm and resolute.
At the Georgia O'Keefe museum in Santa Fe, New Mexico, we learned about the painter, her Modernist style paintings, her homes and her passion for how she lived.  She was her own authentic brand: observer of color and light, gardener, camper, loner and painter.
LOCAL STORY
I purchased a cookbook in the museum store that day: "A Painter's Kitchen, Recipes from the Kitchen of Georgia O'Keefe" by Margaret Wood.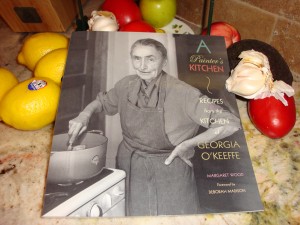 The stories inside are of the painter's garden and preparation of fresh ingredients each day.  Ms. O'Keefe's philosophy for organic and sustainable ingredients long pre-dates the trends of today.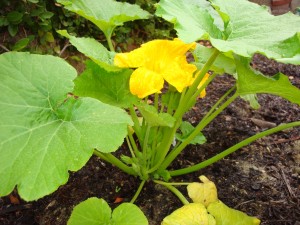 VIEW FROM THE TABLE
On our RoadTrip, we drove through Abiquiu where Ms. O'Keefe lived for years.  There she planted a vast vegetable garden that sustained her household throughout the year.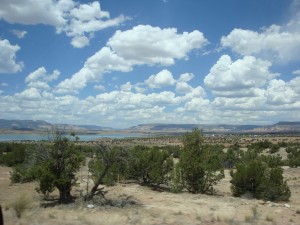 We saw the sky, the geography and the light that she studied for her paintings and framed her unique way of life.
Calabacitas
RECIPE