Chocolate Mousse That Delights Chocolate Lovers Every Time
The Caribbean
MAPPING THE DAY
Besides RoadTrips, we enjoy cruises.  They are relaxing and give us license to indulge.   I have not always been willing to go on cruises.  Our cruise one Spring happened by accident.
In 2010, we had an 18-day European excursion planned from Vienna, Austria to Paris, France.  A week prior to our departure, a volcano in Iceland erupted.  The ash and debris from the eruption grounded flights in and out of Europe for days.  We were advised not to attempt a trip to Europe, much less one that required train connections and many hotel reservations.  We canceled our flight, hotels and Eurail pass in haste and looked for something else to do with our three-week vacation.
LOCAL STORY
K.O. found a fabulous room available on (at the time) the largest cruise ship in the world:  Royal Caribbean's Oasis of the Seas.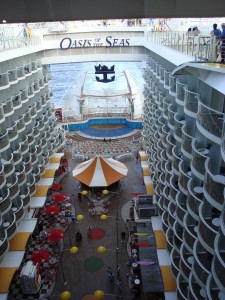 We booked the cruise, used my Rapid Rewards Awards on Southwest Airlines for a flight to Fort Lauderdale and repacked our luggage.  We were headed to the Caribbean!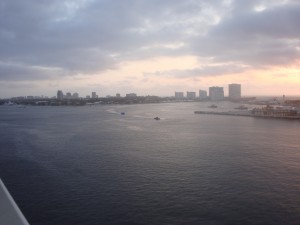 VIEW FROM THE TABLE
We rarely have dessert at restaurants or at home.  Since cruises are a time to indulge, we sometimes order dessert with our dinners.  Baked Alaska, Triple Chocolate Cake, pastries, ice cream, seasonal fruit and many other varieties are available each night.  We usually order fresh fruit, but one night KO splurged on a Coffee Chocolate Mousse that was to die for!  Here's her version of a cruise classic that will delight chocolate lovers every time.
Quick and Easy Chocolate Mousse